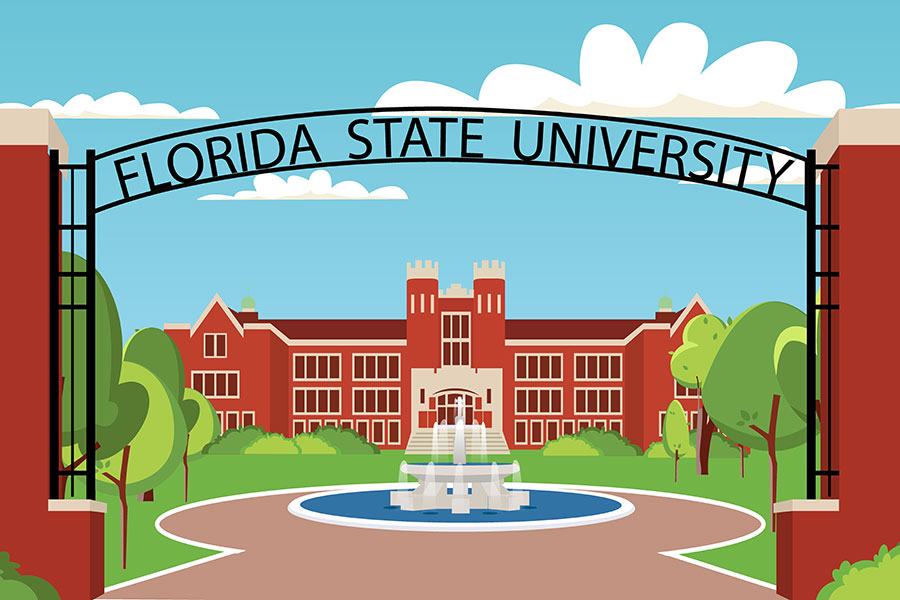 When Florida State University researchers and administrators developed the Student Resilience Project two years ago, they were not envisioning that students — or anyone else — would be dealing with the stress of a global pandemic.  
Now, those skills and tips that the online, evidence-informed trauma resilience training tool teaches students are more important than ever.
"While the Student Resilience Project never envisioned a global pandemic, a lot of the tools featured can be used for any crisis," said Karen Oehme, director of the Institute for Family Violence Studies at the FSU College of Social Work that designed the project.
The FSU Student Resilience Project uses highly engaging animation, videos and numerous TED-talk style educational audio sessions from faculty and mental health providers.
"One of the principles of resilience building is to use inevitable adversities to build knowledge and skills to face those challenges as intentionally and as effectively as possible," said Jim Clark, dean of the College of Social Work. "Our students have already shown us that they like nothing better than to use new tools to meaningfully engage new challenges."
Right now, as students are physically separated from the university, they are struggling with isolation, not being able to see their friends and the loss of structure in their lives. Some also may be suffering financial hardships or have unpleasant living situations.
"Campus is where people had a sense of belonging and connectedness — that's a really crucial component of resilience," Oehme said. "People want to feel connected and part of a group and have some guidance while trying to get through a problem."
Without that connectedness, Oehme encourages students to lean on the basic tools taught in the Student Resilience Project, like a minute of mindful breathing or getting outside to exercise, if they can do it safely.
"We need the same types of things — like the coping skills, stress management and an emphasis on the importance of healthy relationships and support systems," Oehme said. "We need to remember what our strengths and values are — that keeps us tethered to health and keeps us from becoming distraught or hopeless."
The resources the Student Resilience Project offers are designed to be used again and again. In fact, since its launch, 30 percent of the visitors to strong.fsu.edu are repeat users. And it's not just students who can benefit — faculty and staff also can access for a little booster shot of resilience.
That's why a group of student ambassadors formed the registered student organization Resilient Noles — to promote using the Student Resilience Project and its resources.
"It's one thing for it to exist, but it's another thing for students to know about it and what it offers and use it," said Rima Patel, junior biology major from Jacksonville, and president of Resilient Noles.
Patel said that spreading the word is important, because the project has so many things that are relevant right now.
"One thing that a lot of students tell us is that the project has helped them so much," she said.
Normally, the organization actively promotes the project on campus at events like Market Wednesday. Now, they're relying a bit more on Instagram.
"We just want to keep reminding students that this is here, and it can be helpful to them during this time," Patel said.
In addition to students having access to Student Resilience Project resources, Oehme said it's critical that the FSU administration is striving to keep a sense of community during this unprecedented time.
"Having the university community reaching out and providing information and resources and reminding students that we're all in this together," she said. "That's such an important piece of mental well-being and resilience."
Coping with anxiety related to COVID-19? Click here or visit strong.fsu.edu.