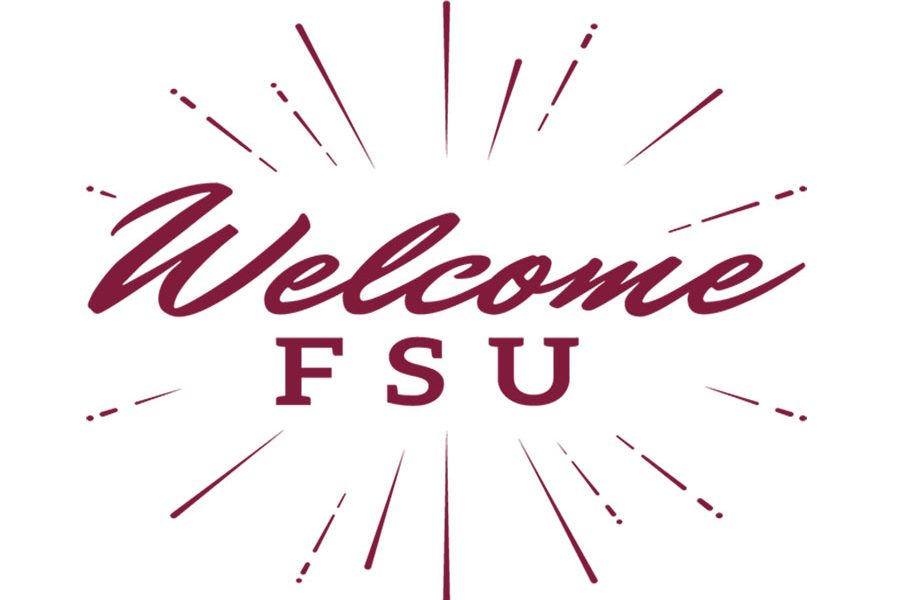 Florida State University will kick off the new academic year with "Welcome FSU," a weeklong tradition full of engaging events that promote student involvement and inclusion on campus.
Welcome FSU will offer a wide array of campus activities from Thursday, Aug. 22, through Thursday, Aug. 29, that introduce students to a variety of campus organizations and opportunities to connect with other students who share common interests.
"Building on existing traditions and events, Welcome FSU aligns with the residential student move-in process with an introduction to community spaces, services and resources," said Allison Crume, associate vice president for Student Affairs. "As we gear up for our fall welcome, we are excited about the increased partnership and collaboration across campus."
New programs during this fall's Welcome FSU include a New Nole Pep Rally at Doak, Transfer Leadership Institute, Nole Serve (Community Ambassadors service program) and a Traditions Fest on Landis. The Last Call Before Fall concert and Convocation continue to be important cornerstones of welcome programming. To keep up with Welcome FSU on social media, follow the hashtags #welcomefsu, #livewithus and #fsu23.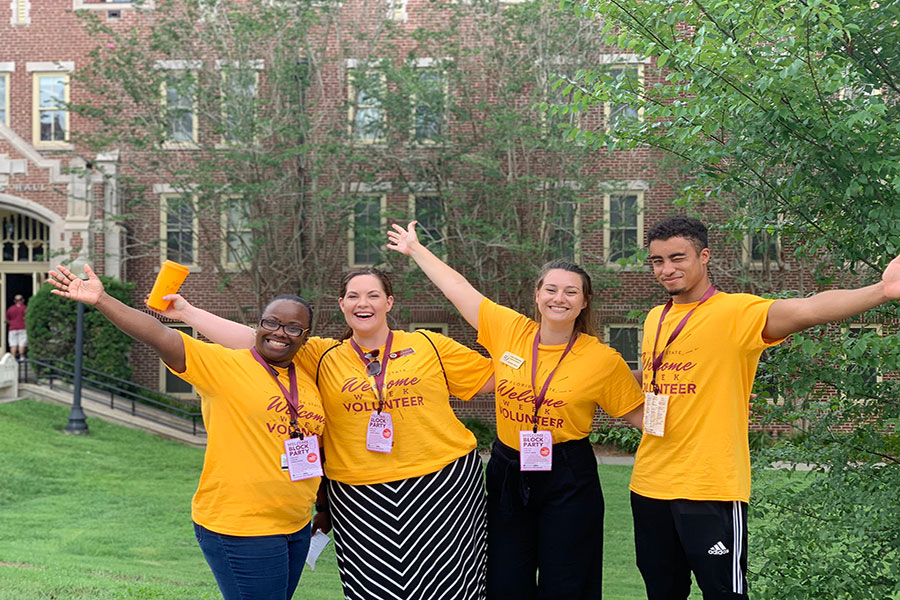 Some highlights of this semester's Welcome FSU week include:
Thursday, Aug. 22
FSU Student Veterans Fall Kickoff Party, 5:30 p.m., The Gathering
Fight Night Gaming Social, 6 p.m., Askew Student Life Buildin
Welcome FSU Kickoff, 8 p.m., Landis Green
Friday, Aug. 23
68th Annual Kickoff Luncheon, 11:30 a.m., Donald L. Tucker Civic Center
TLI Presents Transfer Day at the Rez, 12:30 p.m., FSU Reservation
New Nole Pep Rally Welcome, 7 p.m., Doak Campbell Stadium
Luau, 8 p.m., Landis Green
Saturday, Aug. 24
Nole Serve, 9 a.m., Landis Green
Last Call Before Fall Concert, 7 p.m., Langford Green
Sunday, Aug. 25
Convocation, 1:30 p.m., Donald L. Tucker Civic Center
President's Welcome, 2:15 p.m., Donald L. Tucker Civic Center
Traditions Fest, 5 p.m., Landis Green
Monday, Aug. 26
FSU First Day Photos, 10 a.m., Landis Green
Tuesday, Aug. 27
Fall Involvement Fair, 6 p.m., Tully Gym
Wednesday, Aug. 28
SGA Welcome Back BBQ, 1 p.m., Oglesby Union Ballrooms
Thursday, Aug. 29
Part-time Job Fair, 10 a.m., Oglesby Union Ballrooms
All events are free for FSU students with a valid FSUCard. For a complete schedule and event descriptions, visit welcome.fsu.edu.