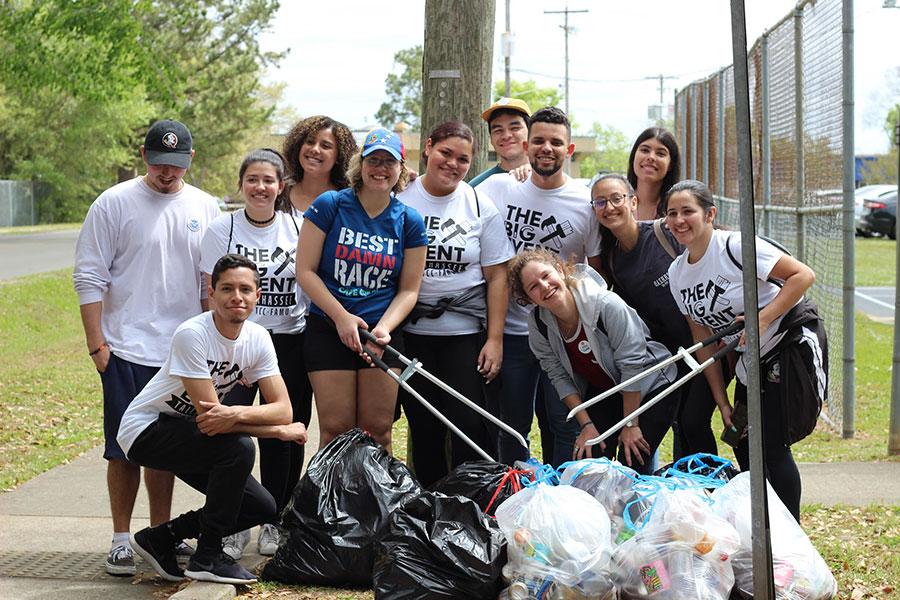 More than 1,700 volunteers from Florida State University, Florida A&M University and Tallahassee Community College woke up early Saturday, March 30, to give back to the city of Tallahassee during The Big Event 2019.
It is one of the largest, one-day, student-run service projects in the nation, with more than 50 service sites across Florida's capital city.
The event kicked off with a ceremony at the Donald L. Tucker Civic Center, featuring remarks by FSU President John Thrasher and Leon County Commission Vice Chairman Bryan Desloge, a performance by the Special Olympics of Florida-Leon County Cheerleading Team and a serenade by the FSU AcaBelles.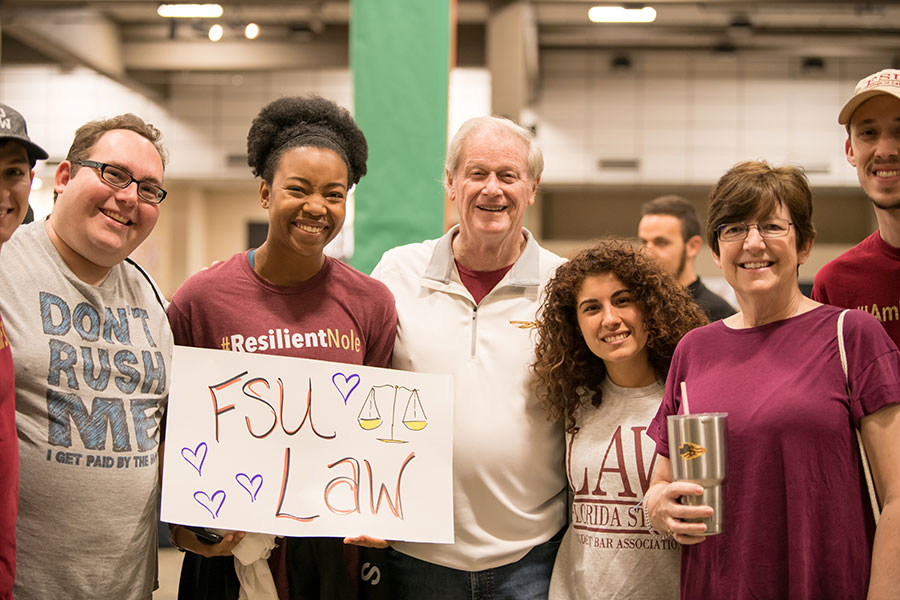 "Whether you're going to a senior center or helping clean-up somewhere, what you all are doing today really makes a difference," Thrasher said. "There's nothing more important in our lives than giving back, and there's over 1,700 of you in this room who have agreed to go out and help other people in this incredibly great service project."
The Big Event 2019 was a celebration of Tallahassee unity as its student residents gave assistance to full-time residents within the community.
"The difference between a good community and a great community are the kind of things that you are doing," Desloge said. "The breadth and depth of volunteerism in a community like ours is what makes all the difference in the world."
Nicole Braner is a junior at FSU who volunteered in The Big Event with the Garnet Girls competition cheerleading team. She noted that it's important for students to help the city that has contributed to their success.
"I'm a member of the Best Buddies program, and I think it's great to get involved throughout the community by volunteering," Braner said. "It's one of the best ways to give back to the community and they have given so much to us."
Following the kickoff, student volunteers split up with their teams and went to their designated service sites. Some volunteers gardened at Ripe City Urban Farm while others assisted the elderly at venues such as Elder Care Services and Allegro Senior Living, or mentored the youth at a variety of different elementary schools.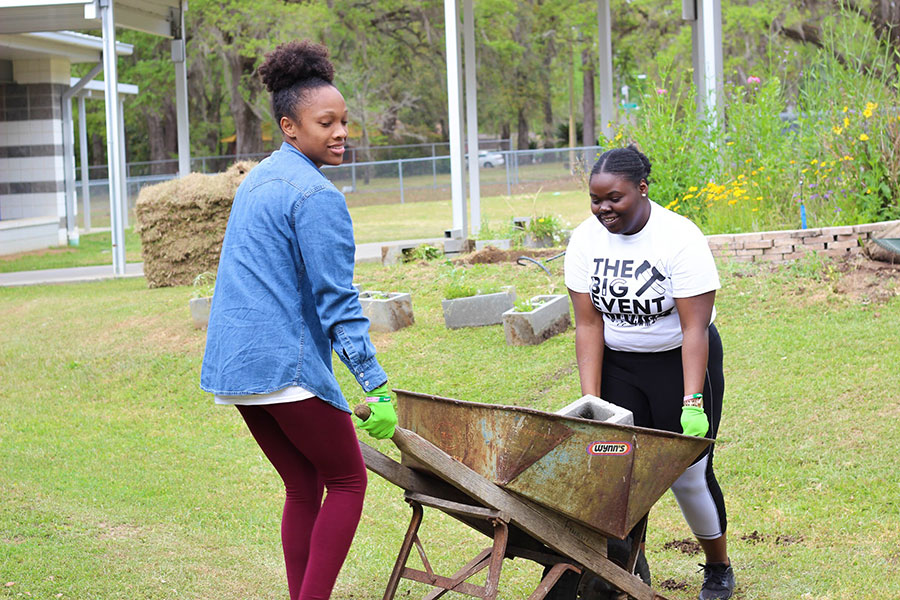 Abigail Ellis, a freshman majoring in public relations, spent the day volunteering at the Bond Community Health Center. She said giving back to Tallahassee is one of her civic duties as a student within the community.
"I feel like Tallahassee has given us so much to begin with," Ellis said. "It's a lot to have a university this big in your city — there's a lot of things that come with that and I feel like it's important to acknowledge what they've given us and be able to give them something back in return."
For more information, visit thebigevent.fsu.edu.