Twenty-one Florida State University students have spent recent months studying in 12 different countries around the globe thanks to prestigious Benjamin A. Gilman International Scholarships from the U.S. Department of State.
The Gilman Scholarship is a grant program that gives students the opportunity to study or intern abroad and emphasizes learning about culture and language to prepare individuals for a globalized world, regardless of financial background.
"With the price of college on the rise, studying abroad is becoming far more difficult to access for students from more limited financial means," said Jesse Wieland, assistant director of FSU's Office of National Fellowships. "The Benjamin A. Gilman Scholarship, however, challenges the notion that these opportunities are out of reach and often funds a recipient's entire international experience."
Students who receive federal Pell Grant funding are eligible to apply for the Gilman Scholarship. Winners receive up to $5,000 toward study abroad or internship program costs with additional funding available for the study of a critical language overseas.
Dwight James III, a creative writing major from Jacksonville, applied to FSU's Global Scholars Program and used the Gilman Scholarship to travel to Kolkata, India for an internship.
James worked with Prayasam, an organization that focuses on empowering youth to create social change in their communities. In India, James was able to develop his poetry skills and help local students perfect their English speaking.
"Not only did I build a network in India but I also found a family who I could live with and learn from whenever I come back to visit," James said. "The Gilman is an international web that enables you for the future. Without the Gilman, I wouldn't have had this memorable and worthwhile experience in India."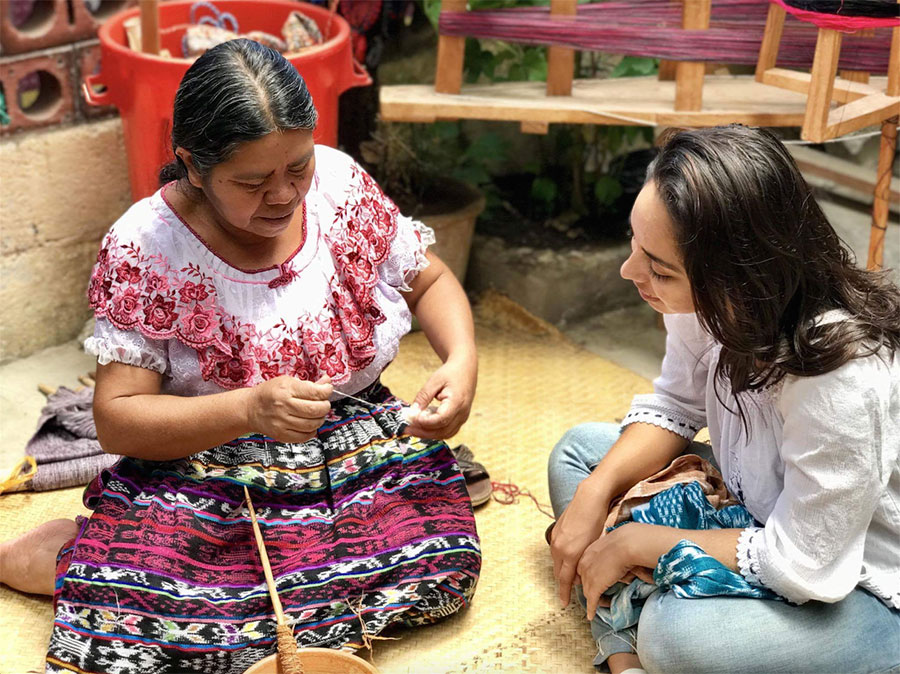 The Gilman Scholarship enabled Hannah King to further her skills and knowledge to continue to grow and implement her nonprofit. King, an international affairs major from Sarasota, originally created the nonprofit organization Woven Futures to empower women in Guatemala economically by helping them make and sell woven goods.
Winning a Gilman Scholarship allowed King to participate in an FSU International Program in Bali, Indonesia, "Social Innovation & Entrepreneurship Immersion," and further develop the organization.
Since 2001, the Gilman Scholarship program has enabled more than 25,000 American students of diverse backgrounds to engage in a meaningful educational experience abroad. The late Congressman Gilman, for whom the scholarship is named, served in the House of Representatives for 30 years and chaired the House Foreign Relations Committee. He was honored with the Secretary of State's Distinguished Service Medal in 2002.
FSU's Office of National Fellowships, located in the Honors, Scholars, and Fellows House introduces students to scholarship programs they may be eligible for and helps facilitate the application process.
"Florida State students have been shattering Gilman's national acceptance rate, and for students who continue to work with us at the Office of National Fellowships, I am hopeful for that trend to continue," Wieland said.
For more information, visit the Office of National Fellowships at https://onf.fsu.edu/.
Florida State's 2018 Benjamin A. Gilman Scholarship winners, including hometowns, majors and where they studied abroad, are:
Chester, New Jersey
Dana Leger, Editing, Writing & Media, Morocco
Coral Springs, Florida
Audrey Caraher, Editing, Writing & Media, Spain
Hialeah, Florida
Dayron Sanchez, Environmental Science, Brazil
Jacksonville, Florida
Dwight James III, Creative Writing, India
Brittany Robinson, International Affairs, United Kingdom
Kissimmee, Florida
Terrance Lane, Psychology, United Kingdom
Lake Worth, Florida
Jorge Mejia, Geography, Germany
Lauderdale Lakes, Florida
Elsie Michel, Psychology, South Africa
Lutz, Florida
Anthony Nunno, Management Information Systems, Spain
Miami
Serena Bradshaw, Psychology, United Kingdom
Myles Marion, Communication Disorders, Ghana
New Smyrna Beach, Florida
Kristofer Terrell, Biological Science, Ghana
Ocala, Florida
Mary Green, Social Work, Australia
Orlando
Leona Hodges, Clinical Professions, Ghana
Sarasota, Florida
Hannah King, International Affairs, Indonesia
Simpsonville, South Carolina
Seriana Gamble, Psychology, Costa Rica
Tallahassee
Bivencia Bertrand, Clinical Professions, Ghana
Tamarac, Florida
Daena Senatus, Biological Science, Spain
Valrico, Florida
Ty'Quaia Rollins, Criminology, Czech Republic
Vero Beach, Florida
Kadasha Eliacin, Media/Communication Studies, Costa Rica
Ana Scott, International Affairs, Indonesia