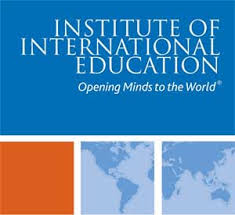 Florida State University is among the nation's Top 25 universities for the number of students it sent to study abroad for credit, according to a ranking by the Institute of International Education.
Florida State was ranked No. 12 with 2,221 students studying abroad in 2013-2014, up from No. 18 with 1,997 students in the previous academic year.
In addition, the popularity of International Programs' First Year Abroad program, in which students spend their entire first year abroad, has resulted in a No. 6 ranking for Florida State in the category of long-term duration of study abroad programs.
The rankings, part of the IIE's annual Open Doors Report on International Educational Exchange, measured "Leading Institutions by Study Abroad Total, 2013/14."
"We are extremely pleased to have yet another year of significant growth in the number of Florida State University students who have studied abroad," said Jim Pitts, director of the university's International Programs.
It is increasingly important for graduates to have first-hand experience navigating complex international and intercultural issues and problems, according to Pitts.
"Studying abroad helps students develop cultural dexterity, which is of great value to students, our university, future employers and society as a whole," he said. "Increasing access to study abroad opportunities has been a priority for International Programs."
Florida State University is a part of the national "Generation Study Abroad" campaign and is committed to increasing the number of American students who study abroad.
"Every student should have the opportunity to engage in this type of life-changing experience," Pitts said.
The rankings come during an exciting season for International Programs, which is celebrating its distinguished history over the next two years with anniversary celebrations recognizing the 60th year in Panama, the 50th year in Italy, the 45th year in England, the 20th year in Spain and the 10th year of the First Year Abroad program.
The U.S. Department of State's Bureau of Educational and Cultural Affairs funds the Open Doors Report. It covers various aspects of the study-abroad experience of American college students, including total numbers of students studying abroad, the destinations they choose, the length of time they spend overseas and their fields of study.
Florida State has 58 years of experience in international education and is a nationally recognized leader in the field of study abroad programs. The university offers more than 60 diverse programs in 20 different locations around the world, including year-round study centers in Florence, Italy; London, England; Panama City, Republic of Panama; and Valencia, Spain. FSU International Programs is committed to providing a quality international learning environment where students are challenged to be learners, leaders, achievers and contributors within a global community.