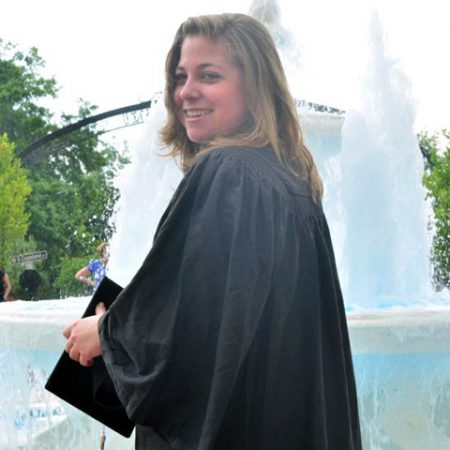 Florida State University's deep commitment to preparing students for civic leadership and service was reaffirmed by a ranking of top feeder schools for City Year, a national organization that unites young people for a year of service in more than 250 low-performing schools across the country.
With 22 recent graduates joining in 2014-2015, Florida State ranks No. 10 among universities producing City Year corps members.
"A dedication to community is instilled in students when they attend Florida State," said Steve Mills, associate director of the Center for Leadership and Social Change at Florida State. "Participation in programs like City Year is an extension of their education as an FSU student. It helps complete their awareness of community issues."
City Year, an AmeriCorps program, partners with public schools and teachers to help keep students in school and on track to succeed.Corps members provide individual support to students who need extra care and attention, focusing on attendance, behavior and course performance through in-class tutoring, mentoring and afterschool programs.
City Year cannot only improve outcomes at the schools it serves, but the experience also can be incredibly transformative for corps members and help propel them to continue in a life of service.
"The City Year experience will continue our students' educational growth by immersing them in situations and roles that challenge their assumptions about themselves and the world around them," said Joe O'Shea, director of the Center for Undergraduate Research and Academic Engagement at Florida State."We hope that the experience can inspire these students to continue to work toward addressing these community issues throughout their lives, regardless of what career path they take."
Recent graduate Catherine Campos, who double-majored in sociology and theater, is serving at William M. Raines High School in Jacksonville, Fla., as a member of the 2014-2015 City Year corps. It was her study of sociology that inspired Campos to apply to the program.
"I learned about the achievement gap that minorities and low-income families are placed under and wanted to do anything in my power to help," Campos said. "City Year provided an inclusive, diverse and engaging opportunity to help solve an ever-growing issue in this country. During my year of service, I look forward to connecting with the students that I encounter and helping them overcome the stereotype that they cannot achieve just because of their zip code."
"Programs such as City Year allow recent FSU graduates to have meaningful work experiences while continuing to explore different career options," Mills said. "After a year of service, future employers get a more mature product and graduate schools get a better student."
City Year recruits its corps members from a highly competitive national applicant pool. The organization received nearly 10,000 applications for the 2,800 positions available for the 2014-2015 school year.
"City YearAmeriCorpsmembers are adedicated, talentedgroup of inspirational young adults whowill make a real difference in the lives of the students they serve," said Michael Brown, CEO and co-founder of City Year. "We arethrilledto welcomeFSU graduatesto the City Year family. They'll gainvaluable leadership skillsduring their year of service, and a commitment to civic engagement that we hope will last a lifetime."
All City Year corps members can request their qualified student loans be put into forbearance during their term of service and upon completion corps members also receive an education award of $5,550 through AmeriCorps.