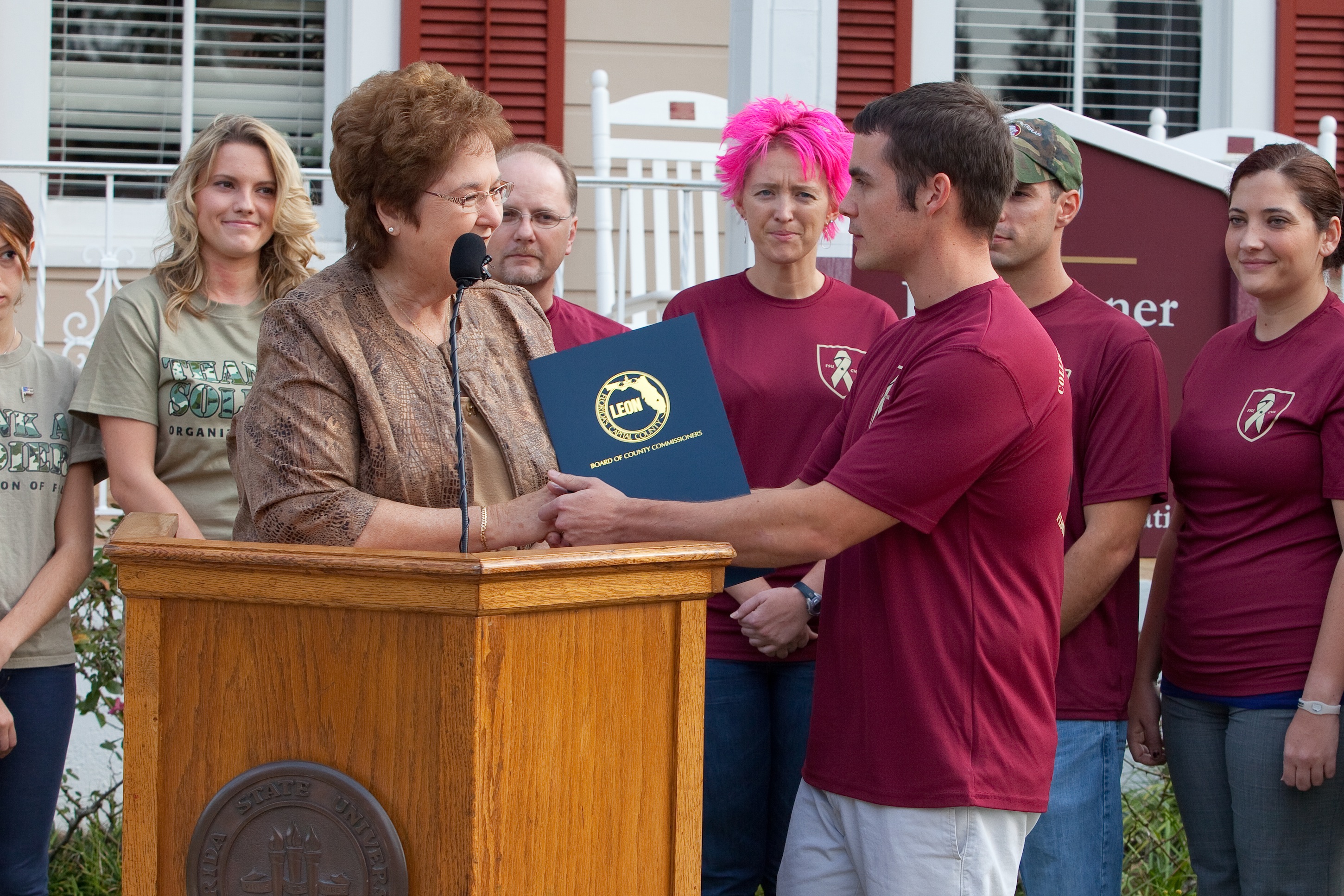 In advance of Veterans Day, the Leon County (Fla.) Commission passed an honorary resolution to commend the support provided to student and civilian veterans by the Florida State University chapters of the Collegiate Veterans Association (CVA) and the Thank a Soldier Organization of FSU (TASO).
Leon County Commissioner Jane Sauls, who sponsored the resolution, presented it to CVA and TASO members on Thursday at the FSU Veterans Center, currently located in the Pearl Tyner House adjacent to the Florida State University Alumni Association.
"TASO's mission is to simply let our troops and veterans know that we truly appreciate all they do — and have done — to keep our country safe and free," said Signè Thomas, founder and president of the Thank a Soldier Organization of FSU. "It's gratifying to be recognized for these efforts, which our members carry out with a passion."
Collegiate Veterans Association president Ryan Taylor said the resolution reflects the broad community support his organization has received.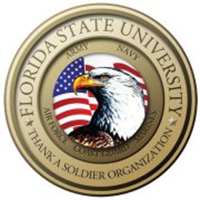 "Not only do we get great support from local veterans organizations, but also from the community as a whole," Taylor said. "This honor is a notable expression of that."
In addition to assisting student-veterans in their transition from active duty to college life, the Collegiate Veterans Association also raises awareness of the challenges some veterans face.
A prominent initiative of the Collegiate Veterans Association intended to heighten awareness of veterans' issues is the annual Student Veteran Film Festival. This year's festival will take place Nov. 12 with the award-winning documentary "The Invisible War," which examines military sexual trauma. The Student Veteran Film Festival is open to the public and ticket information is at http://vetfilmfest.fsu.edu.