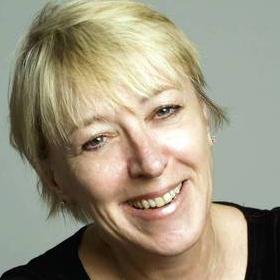 Jody Williams came to Florida State University to deliver an important message: If she — an average girl from Vermont whose parents didn't finish high school — could succeed in changing the world for the better, then so could anyone listening to her speak.
"Anybody can help make a difference in the world — anyone," Williams said.
Williams drew a full house at Florida State's Turnbull Conference Center on March 30 as students, faculty and community members gathered to hear the Nobel Peace Prize winner, who was speaking as part of FSU's PeaceJam Southeast.
With her dynamic, playful personality, Williams captivated the audience, inserting jokes and walking around barefoot while walking around the stage.
An internationally recognized activist, Williams won the Nobel Peace Prize in 1997 for her work with the International Campaign to Ban Landmines. The campaign resulted in the Ottawa Treaty, which has so far convinced 159 countries to abandon the use of anti-personnel mines, which have inflicted horrendous injuries on and killed thousands of civilians worldwide.
PeaceJam Southeast, which is part of a national organization that champions human rights and aims to spread peace and equality throughout the world, hosted Williams. Each year since 2009, FSU has brought Nobel Prize winners to the stage to inspire and inform students about ways they can get involved in important issues affecting society.
"Jody Williams has done so much around the world, not only to ban landmines but also for the rights of women and children," said Jaime Bayo, a Florida State graduate assistant who works with PeaceJam Southeast. "She's trying to bring home the message that PeaceJam believes, which is that anybody can change the world. If you care about something, then do something about it."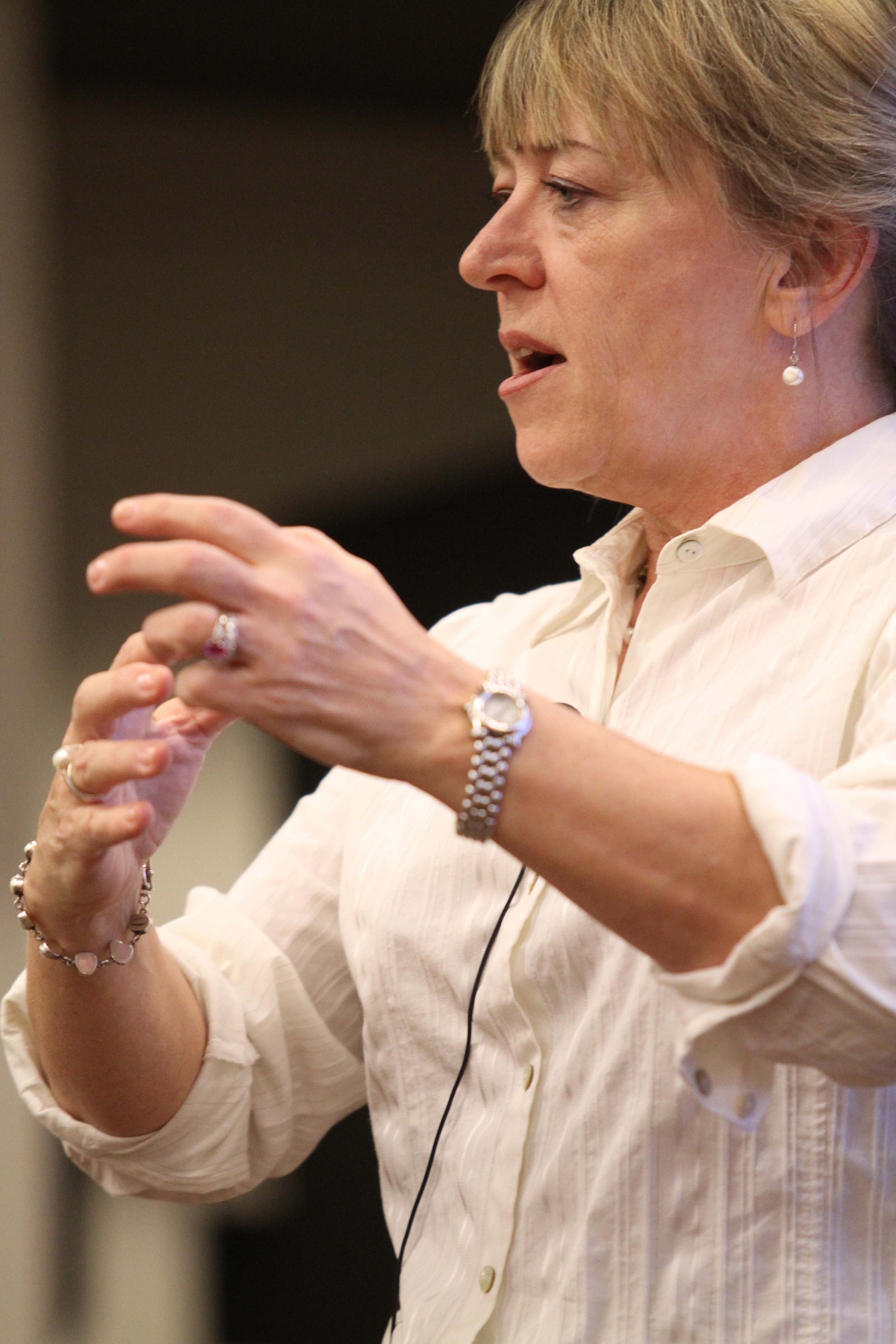 One of only a dozen women to win the Nobel Peace Prize, Williams spoke about helping launch the Nobel Women's Initiative in 2006 and how she has used her status as a Nobel laureate to further its goals.
"The Nobel Peace Prize is nothing more than a tool that helps us have more recognition so that people will listen to us when we try to make the world a better place," Williams said. "Because of the peace prize, we have access that we wouldn't have had, and we can use that tool to support women around the world working for peace, justice and equality."
Williams also reflected on the selfless heroes who have inspired her grassroots activism.
"The people who are my heroes around the world are those people who have nothing; whose lives are in danger every day; and who get up every day and still go out there and struggle to make the system change so nobody is threatened."
After her talk, Williams sat down to watch presentations from three groups of elementary- and middle-school children, followed by a question-and-answer session and a book signing.
Isabela Dorneles, a Florida State sophomore majoring in international relations and environmental science, was one of the young people who took Williams' message to heart. Dorneles said that hearing the Nobelist unite the crowd inspired her to create change.
"I thought she was really motivational, and she hit some key spots that not only promoted peace but also connected us all as individuals," Dorneles said. "We all have things in common, particularly compassion, love, patience and tolerance, and all of those things promote peace."
Evan Nelson, a freshman and PeaceJam mentor at Tallahassee's Pace Secondary School, said he was excited to see the kids he has been teaching respond to Williams' speech.
"I wanted to have them actually have a chance to understand what we've been talking about for the past weeks and have it affect their life in some way," he said. "I think having the opportunity to see a Nobel laureate speak inspired them, and me, to make a difference."