Homecoming at The Florida State University has always been an exciting time for alumni to return to campus and join current students in celebration of an extraordinary university and its unconquered spirit, and soon they'll do it again during Homecoming 2009. This year's theme is "Ignited by Tradition."
Homecoming week activities will begin on Sunday, Oct. 25. For seven days, the nearly nonstop activities sponsored by the Student Government Association (SGA) and Alumni Association promise to provide a spirited lead-up to the Homecoming game, which kicks off at noon on Saturday, Oct. 31, as the Seminoles take on the Wolfpack of North Carolina State University at Doak Campbell Stadium. Major events slated for Homecoming week include perennial favorites such as Warchant, Pow Wow, the traditional Friday afternoon Homecoming Parade, and Saturday morning's Alumni Association Homecoming Awards Breakfast, at which prestigious honors are bestowed on distinguished alumni and staff. And, this year, several brand-new Homecoming events will make their debut — among them the Garnet and Gold Reception, to be held on Monday, Oct. 26, from 4-5 p.m. in the Oglesby Union Ballrooms in honor of all Florida State faculty and staff, and the game-day All College Tailgate, scheduled to begin at 9 a.m. and located between Doak Campbell and Dick Howser stadiums.
Homecoming happenings that comprise not only celebration but also service to the Tallahassee community include Sunday's 5K Run/Walk hosted by FSUCares and the College of Medicine, and Renegade Recess on Oct. 27, at which Florida State students will supervise playtime fun for 350 elementary school students from the local Boys and Girls Clubs.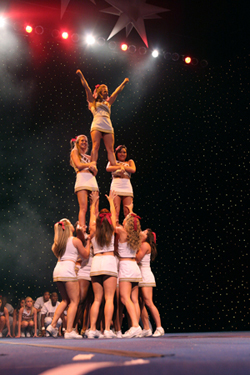 The following list highlights these and many of the other Homecoming week events slated for 2009. For a complete listing of activities, contacts and updates for all SGA-sponsored Homecoming activities, visit the Homecoming 2009 Web site. Additional information on alumni-related events is available on the Alumni Association Web site.
Among the other SGA-sponsored activities planned for Homecoming 2009 are the Spear-It Night Talent Competition, Big Fan on Campus Competition, and Alma Mater Singers Competition (Oct. 26); Vires, Artes, Mores Knowledge Bowl (Oct. 27); Seminole Festival and Pep Rally, Skit Night, and Homecoming Court elections for Chief and Princess (Oct. 28); and the Garnet and Gold Gala (Oct. 29).