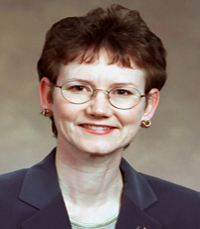 An article written by two Florida State University faculty members is shining a national spotlight on FSU's innovative academic honor policy for students.
Jennifer N. Buchanan, FSU's associate dean of the Faculties, and Joseph Beckham, the Allan Tucker Professor of Educational Policy and Leadership in the College of Education, co-authored an article that appears in the current volume of a scholarly publication, the Journal of College and University Law (33 J.C. & U.L. 97,  2006). The article, "A Comprehensive Academic Honor Policy for Students: Ensuring Due Process, Promoting Academic Integrity, and Involving Faculty," is notable for two reasons, Beckham said.
"First, we analyze the legal standards that should guide institutional policy in devising and implementing a comprehensive academic honor policy at institutions of higher education," he said. "Second, the article incorporates FSU's own academic honor policy as a prime example of an institutional policy that involves both students and faculty in a manner that emphasizes the centrality of academic judgment and that protects students' due-process rights.
"The article's selection by the journal reflects the editors' view that the FSU honor policy is exemplary and should be emulated by other institutions," Beckham said.
FSU's academic honor policy was developed and approved by students, faculty and administrators, becoming effective in August 2005. Buchanan said it meets the needs of each group in unique ways.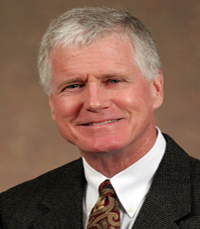 "It explains very clearly to students what constitutes academic dishonesty, even in 'gray' areas such as determining how much collaboration with others is appropriate and whether work that has been produced for one course may be submitted in another," she said.
"The policy also gives faculty members discretion over charges and flexibility in sanctioning if the student has no prior record of academic dishonesty, as well as meaningful involvement at every stage of the process," Buchanan said. "Balancing this desire for faculty involvement with time limitations requires that the policy make the administration of cases as transparent and as simple as possible. The most distinctive aspect of FSU's policy is the requirement that each formal hearing panel include a faculty member from inside the department in which the case arose. Formal hearings are convened when students have a prior record or are charged with committing an egregious offense."
Most importantly, Buchanan said, the decentralized, faculty-centered nature of the policy requires a face-to-face meeting between the instructor and student.
"That meeting that can have a powerful impact on a student's future behavior and can help the student understand the value of academic integrity in the university community," she said.
Read more about FSU's academic honor policy at www.fsu.edu/~dof/honorpolicy.htm.
According to Beckham, it is generally recognized that a student's interest in completing his or her education, as well as avoiding unfair or mistaken suspension or expulsion from the institution, are protected by due process under the Fourteenth Amendment of the U.S. Constitution. In their article, he and Buchanan present guidelines for the development and implementation of a legally sound policy on due process involving allegations of academic dishonesty.
"In our view, a prominent role for faculty in deliberations and hearings involving academic misconduct will contribute to conscientious fact-finding and reliance on expert judgment, two factors that help insulate the college or university from judicial intervention," Beckham said.
At FSU, the response has been very positive.
"The new policy has been well-received by faculty and students at FSU, and we hope that publishing our article will help other institutions consider the benefits of revising their academic integrity policies," Buchanan said.