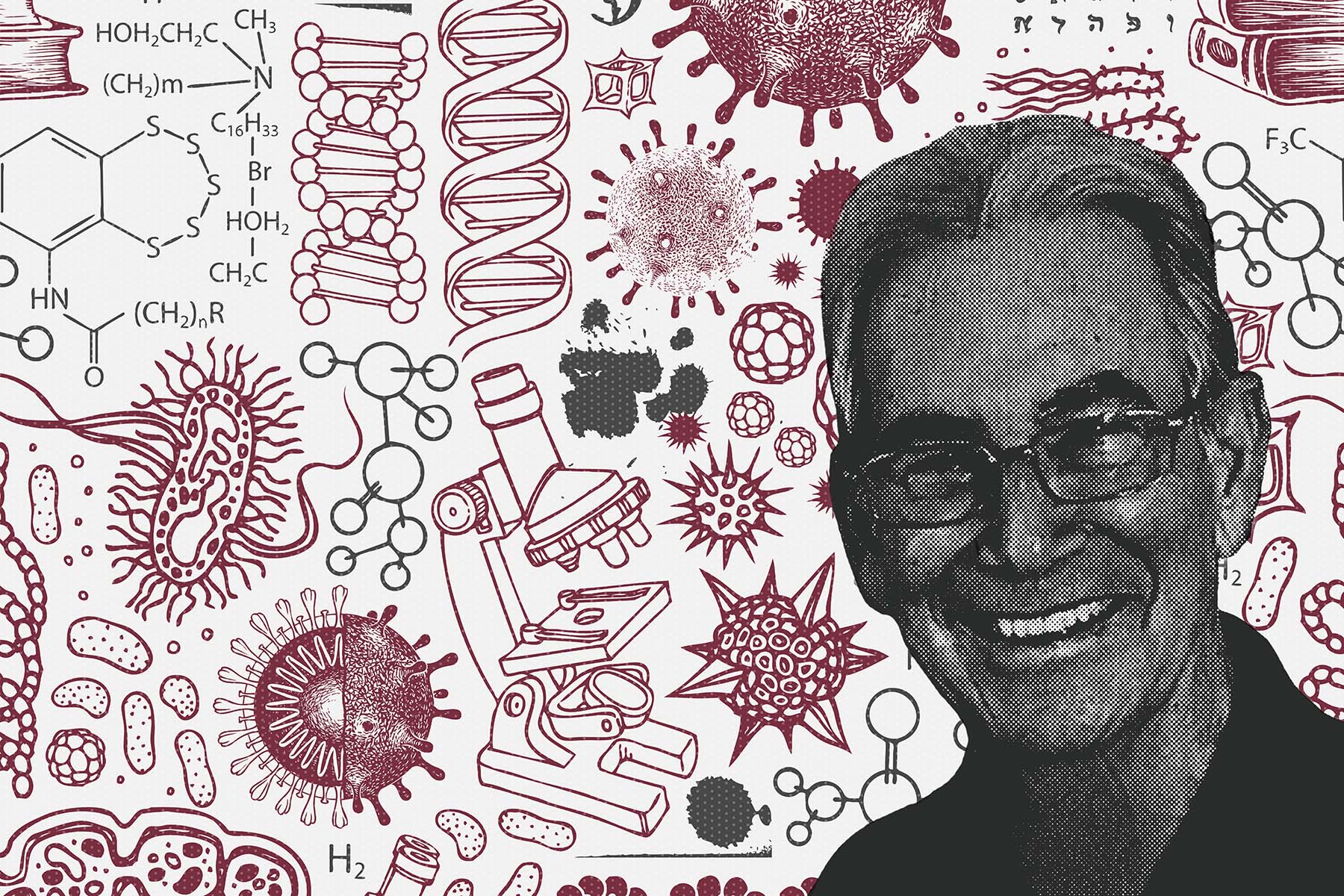 A Florida State University alumnus and former health care consultant has left an estate gift to support women majoring in STEM fields at FSU.
Marc Julius, who graduated FSU Magna Cum Laude in 1963 with a double major in chemistry and microbiology, has gifted an estimated $10 million to endow scholarships and program support for FSU women with unmet financial need and high potential who are pursuing degrees in STEM-related majors.
"We're humbled and grateful to be part of Marc's extraordinary legacy of promoting women in science," FSU President Richard McCullough said. "We know our students will benefit greatly from this generous and transformational gift."
Julius shared that his gift was inspired in part by his observation throughout his career, including time as CEO of a successful health care consulting firm, that women were not always well-represented in STEM-related fields.
He named the fund for his parents, Dezso and Fanny Julius, who taught Marc and his siblings the value of education and perseverance.
The Dezso and Fanny Julius Scholars Fund will provide scholarships to eligible students who are expected to engage in supervised, independent research. While all applicants will be fully considered, preference will be given to women.
Julius died in January after a yearlong battle with prostate cancer. After graduating from FSU, he earned graduate degrees in biochemistry from Princeton University and the Massachusetts Institute of Technology. He remarked that his FSU degree prepared him to excel among some of the top students in the country.
He retired to Siesta Key, off the coast of Sarasota, where he lived until his death. Upon receiving news of a terminal illness, a little over a year ago, he solidified his plans to leave a legacy for future students at FSU.
"This incredible gift will help generations of students excel in their STEM majors," said Joe O'Shea, associate provost and dean of the Division of Undergraduate Studies. "Dezso and Fanny Julius Scholars will receive considerable financial support, community building, and professional development so they can thrive at FSU and beyond."
Both of Julius' parents endured financial struggles where they grew up – Dezso in Kolozsvar, Hungary, and Fanny in Brooklyn, New York. They met while working at the same resort hotel in New York State after Dezso fled ethnic and religious persecution as a result of the Hungarian Romanian War and escaped to the United States. The couple eventually moved to West Palm Beach, where they operated a successful family restaurant.
The Dezso and Fanny Julius Scholars Fund fulfills Marc Julius' wish to "leave a legacy to honor the lesson his parents taught him about the power of resilience and the importance of education and overcoming obstacles."
Before his passing, Julius provided initial funding for these scholarships and supported four students – the first Dezso and Fanny Julius Scholars – starting in Spring 2022.
One of those students is Djaina-Shae (Nina) Dervil, a behavioral neuroscience major now in her senior year. A first-generation college student, Dervil said the scholarship has alleviated financial obligations while she completes the rigorous Honors in the Major Program. The support defrayed her undergraduate education expenses, making it possible for her to pursue a medical degree and opportunities in the Fulbright Program.
"When I was awarded this scholarship, I felt very honored and motivated as a STEM major to continue my research and my progression within both medicine and academia," Dervil said. "This scholarship showed the potential in me and helped me overcome obstacles."
The Julius family has strong ties to FSU. As an FSU student, Julius was inducted into Phi Beta Kappa, Phi Kappa Phi and Phi Ega Sigma honors societies. He also was president of Tau Epsilon Phi social fraternity, a member of the Interfraternity Council, and staff photographer for FSU's daily newspaper, the Florida Flambeau.
His sister served as a professor in the education department until she retired in 2021.
"Thanks to Marc's extraordinary generosity and vision, the Julius family will play an important role in this university forever," O'Shea said.
For more information, visit give.fsu.edu.