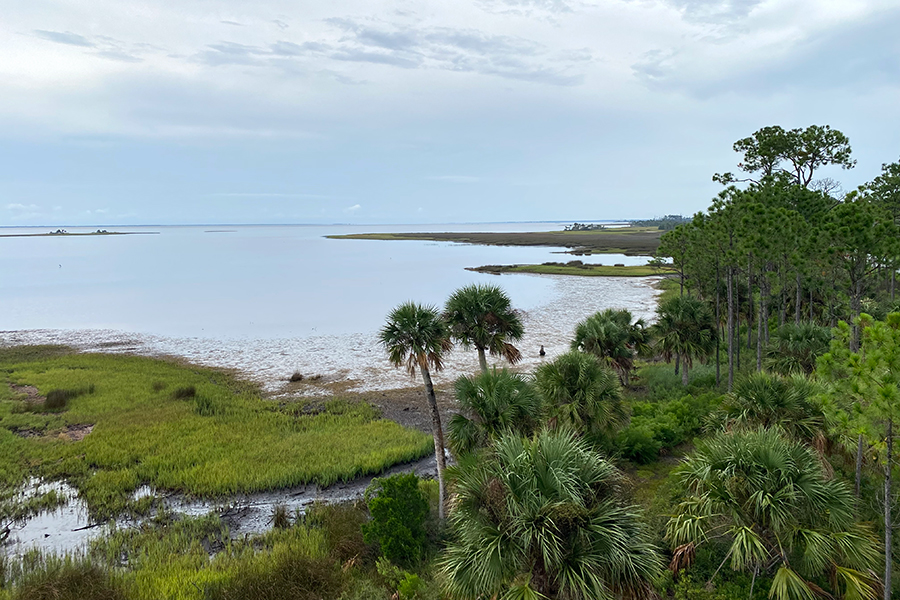 The Florida RESTORE Act Centers of Excellence Program (FLRACEP) will fund at least $1.3 million to support the St. Andrew and St. Joseph Bays Estuary Program (SASJBEP) at FSU Panama City.  
The grant will fund a multidisciplinary research project to study the success of estuarine restoration efforts and ecosystem services from Pensacola to St. Joseph Bay. 
"This grant award will greatly benefit not only the SASJBEP but our partners across the Panhandle," said Jessica Graham, SASJBEP director and grant principal investigator. "This is an exciting opportunity to strengthen cooperation among stakeholders and share research with other estuary programs to better understand coastal restoration efforts." 
Living shoreline projects across the Florida Panhandle work to create coastal habitats, reduce shoreline erosion, and provide protection to critical infrastructure. According to Graham, the project will compile data and research on these projects to better understand the full range of their value in the region. 
"The Pensacola & Perdido Bays Estuary Program is thrilled to serve as a partner alongside our fellow Estuary Programs to take a deeper dive in understanding restoration effectiveness across Northwest Florida," said Matt Posner, executive director of Pensacola and Perdido Bays Estuary Program.  
The Florida RESTORE Act Centers of Excellence Program is managed by the Florida Institute of Oceanography, a consortium of organizations and institutions that facilitates research and education in marine and coastal environments. FLRACEP funds and establishes Centers of Excellence grants throughout Florida in priority areas such as fisheries and wildlife research and the mapping and monitoring of the Gulf of Mexico.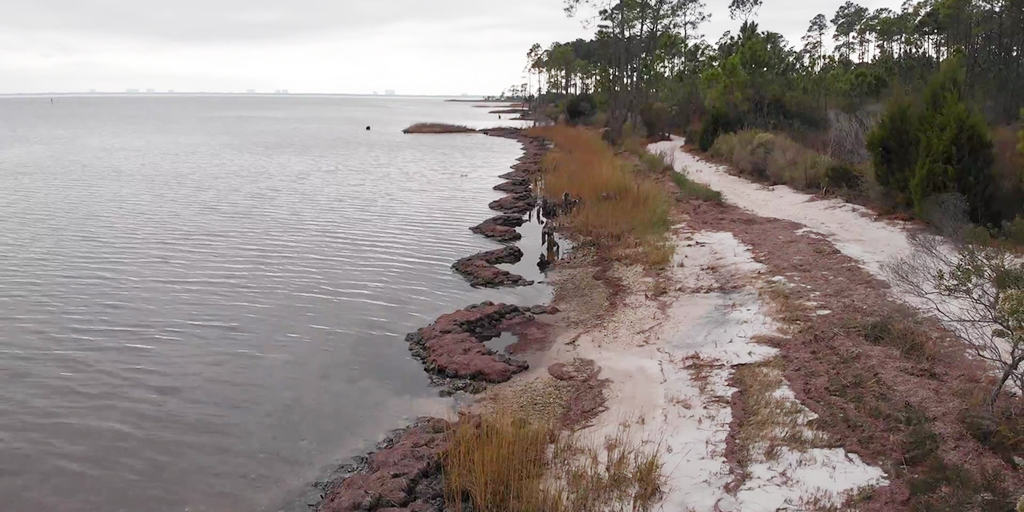 The grant will provide funding over a three-year period. 
"The data collected from this research project will inform development of restoration targets for each of our estuaries, aid in development of future management decisions, and adaptively manage ongoing and future restoration initiatives across our region," Posner said.  
Housed on the FSU Panama City campus, the St. Andrew and St. Joseph Bays Estuary Program is modeled after the Environmental Protection Agency's National Estuary Program. It is funded by The Nature Conservancy and Bay County.  
The St. Andrew and St. Joseph Bays Estuary Program mission is to collaborate — as representatives of private, public and non-governmental stakeholders — to improve the common sense, science-based understanding of the needs of the estuary and to develop, promote and implement projects that protect and restore the health of the bays.  
Partners in the grant project include St. Andrew Bay Watch, the Choctawhatchee Basin Alliance and Choctawhatchee Bay Estuary Program and the Perdido Bays Estuary Program, and The Nature Conservancy. Additional research support will come from Rowan University, Florida State University, Northwest Florida Water Management District, and the Environmental Protection Agency.  
The program's policy board includes locally elected officials along with agency expert representatives serving in an advisory role. The program is working to create the first-ever Comprehensive Conservation Management Plan that will provide a blueprint for collaboration across the area for the next ten years. Through this planning process, many research gaps and projects have already been identified, and the SASJBEP helps fill those gaps.  
"This grant award is a huge step toward the creation of a Comprehensive Conservation Management Plan for our region that will help restore and preserve our valuable estuaries," said Randy Hanna, dean of FSU Panama City. "The work of the estuary program is so important, and this award recognizes the efforts of this community and regional partnership."  
For more information about the program, visit pc.fsu.edu/sasjbep.