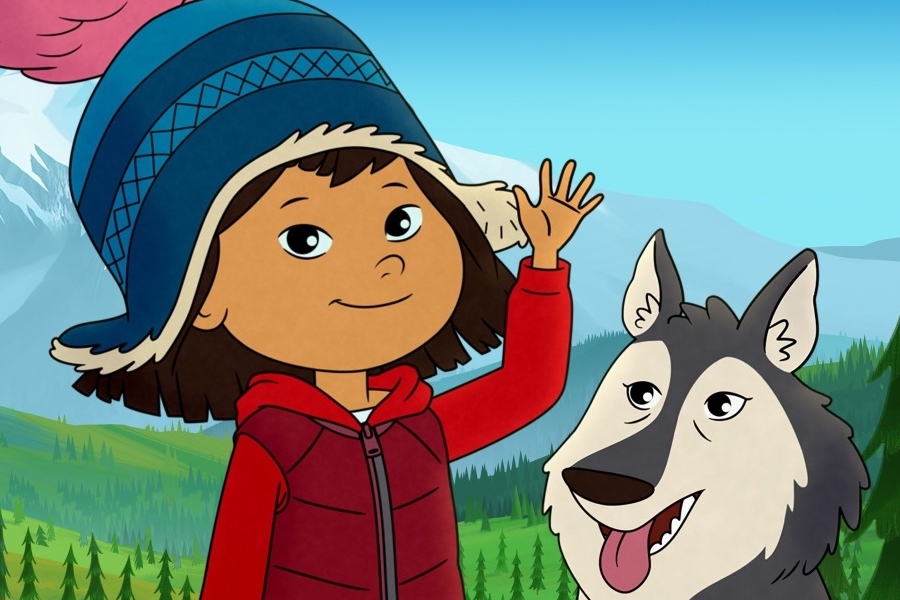 Children watching the popular public television show "Molly of Denali" on WFSU are indeed learning from their time in front of the screen, new research shows. 
WFSU airs "Molly of Denali" partly with funds from the Ready to Learn grant funded through the Corporation for Public Broadcasting and the U.S. Department of Education.
The findings of the study are especially positive in a year in which so many parents and children have relied upon children's programming and public broadcasting according to Tasha Weinstein, education and engagement manager at WFSU. 
"In a year where children have been forced to learn through screen time, there has been a great deal of debate on what is good programming and bad programming," she said. "Knowing what is quality content is really important and we now know that screen time can work when you have effective programming."
"Molly of Denali," which follows the adventures of 10-year-old Alaska native Molly Mabray and her dog Suki, is aimed at addressing children's informational text abilities, such as map reading and fact retention.
Research on the show's efficacy was conducted as part of an evaluation built into the Ready to Learn grant. Two nine-week studies included 263 first-grade children from low-income households across the country. The studies were conducted by Education Development Center, a nonprofit that aims to improve education, promote health and expand economic opportunities, and SRI International, a nonprofit research center that works with clients to pivot research and development from the laboratory to the marketplace.
The research showed that watching the show improved first-graders' problem solving, and children who used the show's resources for longer periods showed greater learning benefits. The study also found that benefits from the show after only about one hour per week, on average, over nine weeks were greater than many educational programs, which require more time or engagement before learning benefits are seen.
Kimberly Kelling, the director of content and community partnerships for WFSU, said funding from the Ready to Learn grant is used to help introduce children to science, technology, engineering and mathematics concepts early to help prepare them for school and expand their long-term educational opportunities.
Kelling said "Molly of Denali" fits squarely in that mission and noted that the show also helps build children's awareness and sensitivity toward native cultures. 
With that goal in mind WFSU has organized "Molly of Denali"-inspired workshops in its viewing area and collaborated with the Muskogee Tribe to create a virtual museum that links the Muskogee with the native Americans of Alaska. 
Ten families were selected, and each week included a different area of study, including maps, traditions, biographies and animals. Kelling said she was thrilled to take the proven content of the TV program and put it to use in the community through the virtual museums. 
To see the virtual museums visit, https://wfsu.org/education/molly-of-denali-virtual-museum/. For more information on the study, visit edc.org/infotext. For more information about WFSU visit, https://wfsu.org/television/.