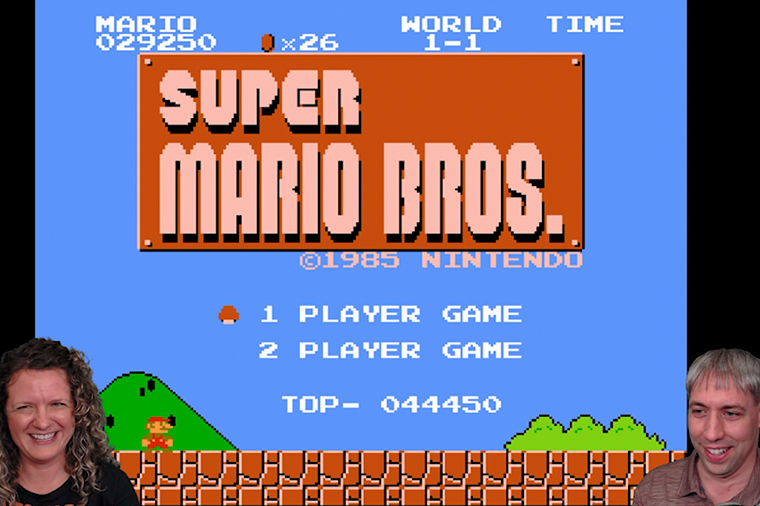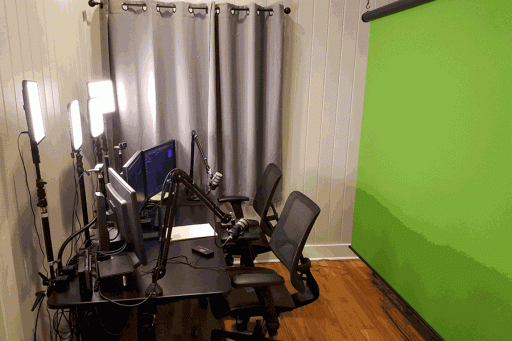 When the COVID-19 pandemic broke out, Florida State University Associate Professor of Chemistry and Biochemistry Ken Hanson strategized how to continue his popular "Ask a Scientist," a monthly event where the community engages with scientists and can ask questions about anything from molecular chemistry to dinosaurs to child development.
His lifelong love for gaming led him to develop "Ask a Scientist Gaming," a reconstruction of the original event.
"As long as you have an internet connection, you can show up and chat and talk with a Ph.D. scientist that's the world's foremost expert," Hanson said.
Ask a Scientist started more than six years ago when Hanson first visited Tallahassee's vibrant First Friday event at Railroad Square. He saw a need for more science and started a booth where each month different faculty came to answer the community's science questions. Over the years, the booth featured faculty from chemistry, biological science, psychology, geography and more.
Last March marked the six-year anniversary of the "Ask a Scientist" booth and the last time the event was held in person. With the development of the COVID-19 pandemic, First Friday was put on hold along with Hanson's booth.
Since then, the event has transitioned to the digital realm, specifically the popular online streaming site Twitch. Twitch allows gamers to stream their gameplay and interact with other users.
The "Ask a Scientist Gaming" motto: "Combining mediocre gameplay and professional science."
"It has an interactive real-time chat," Hanson said. "It is an awesome platform to relax and hang out and talk about whatever you want. And what we want to talk about is science."
The livestream hosts many different FSU faculty members from various scientific fields, such as Associate Professor of Psychology Sara Hart, who has also been a part of the Railroad Square events.
"I really enjoyed being able to chat with people about my research in the informal format that the video game playing allowed for," Hart said. "During the few hours it took for me to beat Super Mario Brothers, over 100 people came, watched, listened and asked questions. What an opportunity to connect and talk about child development."
The event has allowed FSU professors to connect with the community at large but also with each other. "It gets us to talk to each other across departments and get to know each other where we wouldn't cross paths normally," Hanson said. "I've learned so much from interacting with these other people. I get to interview them, do follow up questions, and learn as we go along," he said.
Hanson currently uses his home as a streaming studio. He has set up lights, microphones, a green screen and three different monitors. Along with using the space to stream gameplay, he uses it to teach remotely.
His goal is to have people over to his house to play games and talk science. Given the pandemic, "Ask a Scientist Gaming" is currently being held remotely. Faculty members will Zoom or call in, and Hanson projects and streams it onto Twitch.
One of the advantages the digital space has provided is the ability to reach a larger and more diverse audience. "Ask a Scientist Gaming" reaches people beyond the scope of Tallahassee and allows anyone from anywhere to listen in and interact.
"I've been gaming for over 30 years," Hanson said. "It's been a big part of my entire life. Nintendo came out when I was about four years old. It's something that's been integral to my existence all throughout every phase of my life including as a professor."
Hanson's next live stream will take place from 8-11 p.m. Tuesday, Feb. 16, with Assistant Professor of Sociology Matthew Hauer. Hauer is part of the Center for Demography and Population Health and his research focuses on sea-level rise and human migration. They will be playing Crypt of the NecroDancer and more.
Check out previous livestreams through the YouTube channel.