Forgive Florida State University junior Landon McCoy if he forgets to take time to celebrate National Inventors' Day on Feb. 11 — he's busy creating.

McCoy and his team of FSU classmates have full calendars thanks to their company Chaos Audio. For almost two years, the group has worked furiously to fine–tune their invention, a next-generation guitar pedal they've dubbed the Stratus.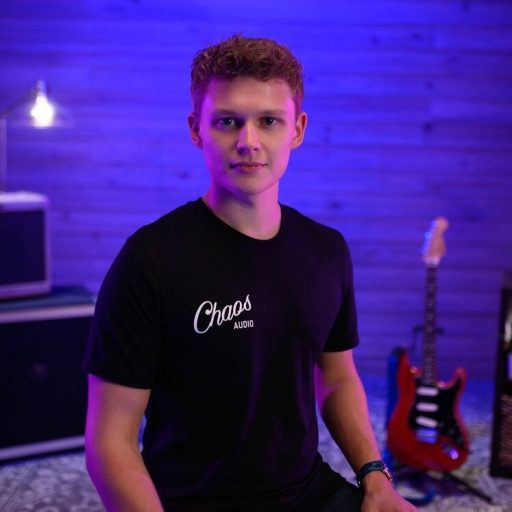 While they are blazing their own path forward, they aren't alone at Florida State.
Throughout FSU's student body, there are students who can celebrate this Inventors' Day as inventors themselves. Their innovation and ingenuity show students are finding the support they need to turn a great idea into a viable product right here at FSU. 
Across campus, students are using the resources FSU places at their disposal to create, develop, market and sell their own inventions.
McCoy, a junior electrical engineering major from Panama City Beach, said the idea for the Stratus sprang from he and his brother's shared interest in guitar effects. Since then, that interest evolved into Chaos Audio and the Stratus. 
"FSU has played a huge role in our work," McCoy said. "Just starting with the culture around us, being able to pick from other students with so many different skillsets to all the professors who help us understand things as wide–ranging as industrial considerations to electronic theory. Those factors are worth their weight." 
In addition to McCoy, Chaos Audio includes mechanical engineering majors Robert Copsey and Cameron Jones and electrical engineering majors Armis Sunday and Tiffany Carter, along with recent computer engineering graduate Sam Lamb.
McCoy said that the trajectory of Chaos Audio and the Stratus has been rapid and that the team has relied heavily upon resources found at FSU. 
"We're confident that by late this year we'll be shipping production units to consumers and, by that point, it'll have been just two years since we had the idea," he said. "That's pretty rapid development, and we couldn't have done it without FSU and the connections we made here."
Chaos Audio is one of eight finalists vying for prize money in one of FSU's premier competitions for student inventors and entrepreneurs, the InNOLEvation Challenge, hosted by the Jim Moran College of Entrepreneurship. They will compete for $30,000 in winnings, including $10,000 for the winner, at the finals in March. That's money the gang at Chaos Audio said they dearly want to help push them toward their goals.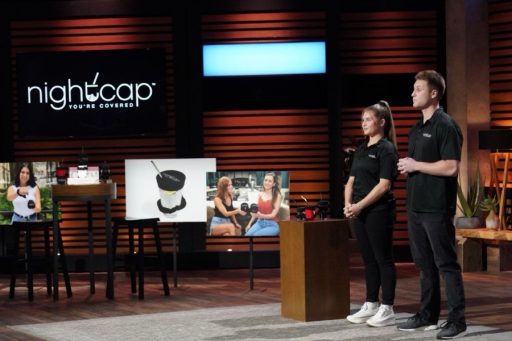 For inspiration, they don't need to look any further than the 2020 InNOLEvation winner Michael Benarde and his product, NightCap. Benarde earned his undergraduate degree in political science and is currently pursuing his MBA in the College of Business. NightCap began in 2019 after a friend of Benarde's sister, Shirah, had her drink spiked in a bar. Shirah sought to combat the problem. 
From a prototype Shirah made from torn pantyhose, the siblings' product has evolved into its current form, a stylish, elasticized cloth lid resembling a hair scrunchy, that fits snugly around the lid of a cocktail glass. 
Since last September, NightCap has sales of $68,000, and its profile is growing steadily.
That rise spiked in a Feb. 5 appearance on the ABC show Shark Tank, where Benarde and Shirah successfully pitched the product, earning a $60,000 bid from "shark" Lori Greiner in exchange for a 25 percent stake in the company.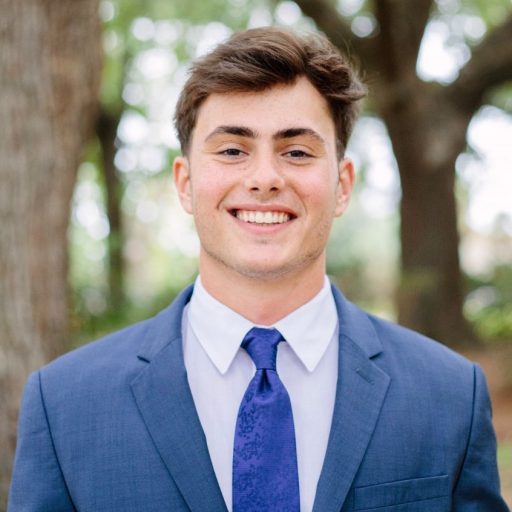 Benarde said that numerous campus pitch competitions helped him sharpen his presentation skills and that advice from faculty and access to on-campus resources like textile testing played a crucial role in fine–tuning NightCap.
"Another one of the most important resources we found at FSU was the law clinic and their help with our trademark," he said. "The expertise was important, and I was able to get the trademark for $275 when they're usually $2,000, so that was huge."
While Benarde's and McCoy's products are launching, others at FSU are preparing to follow a similar course. 
Jonathan Feuer earned his undergraduate degree in social entrepreneurship and is currently working on a master's degree in product development. Like many college students, Feuer said he has trouble getting up on time for early morning classes. 
With that problem in mind, Feuer has launched VidaWake, a supplement that both helps one fall asleep and then, through a time-release process, helps an individual wake at the desired time.
Feuer harnessed campus social media networks to survey fellow FSU students and gauge demand for his idea. When the numbers said "yes," he got to work. 
Feuer has worked with scientists at the FAMU-FSU College of Engineering, who are experts in pharmacological kinetics and in chemical bioengineering — fields well outside of his expertise, but not out of reach at FSU. He said experts in medical entrepreneurship have been especially vital as he hones VidaWake.
As his work progresses, Feuer said FSU has proven to be the perfect place to bring his idea into fruition. His business model and packaging ideas are the next tasks to be tackled.
"We are pressing on and persevering," he said. "I wouldn't have gotten anywhere near where I am today without FSU. They have made me believe this is possible."