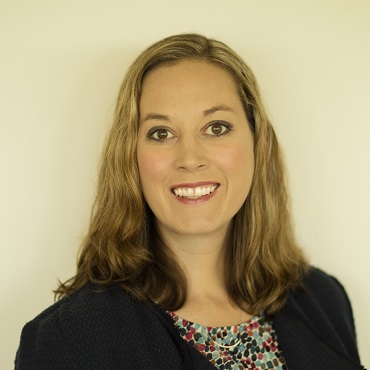 In today's data-saturated world it takes a specialized skillset to tease useful information from a mountain of numbers. 
Preparing Florida State University graduate students to help bridge the divide from the numerical to the practical is the mission of the newly formed Consortium on Analytics for Data-Driven Decision Making (CAnD3), which will give students access to a cutting-edge data analysis training program.  
CAnD3 launched last month at McGill University in Montreal, Quebec. In addition to FSU and McGill there are 30 other groups, including universities, nonprofits and government agencies participating in the consortium.
While the consortium launched in September, it traces its roots back to 2018. That's when FSU Professor of Sociology Miles Taylor, a faculty associate of the Pepper Institute on Aging, received a Fulbright U.S. Scholar grant to teach and research at McGill, comparing health and aging in the U.S. and Canada.
Through that connection, Taylor said the opportunity for FSU's involvement in the consortium emerged and with it, the opportunity to amplify the education social sciences and public policy graduate students receive.
"The idea is to take graduate students in social sciences and train them in cutting-edge data science and translational skills that we know are needed by employers and policymakers right now," she said.  
Part of that goal is to attract student trainees from a variety of backgrounds, including economists, social scientists, demographers and public health specialists.
"One of the most innovative things about this program is that it brings together   interdisciplinary trainees and educators from around the world," she said. "And they bring the innovations of their home and their background with them." 
With respect to the COVID-19 pandemic, Taylor said the training CAnD3 students will get is as practical as it is timely.
"We've never seen a crisis require such a nimble response using population-level data," she said. "To address COVID, you need extremely reliable data that is updated very frequently. But you also need a workforce that is trained and well skilled in not only accessing and analyzing data but also translating it so that rapid decisions can be made."
The consortium has $6.6 million to fund trainees, including FSU students, for six years. This includes $2.5 million from the Canadian government to support training and travel, Taylor said. The 12-month training program incorporates state-of-the-art data science, knowledge mobilization and experiential learning to prepare graduates for competitive careers in the public, private, nonprofit and academic sectors. 
Taylor added that the College of Social Sciences and Public Policy and the Pepper Institute are providing matched funding to help supplement international travel and experiential learning opportunities for participating FSU students and will host at least one in-person workshop for CAnD3 trainees in the next six years.
Ultimately, there will be three in-person international training opportunities per year, but during the pandemic the program will use virtual instruction.