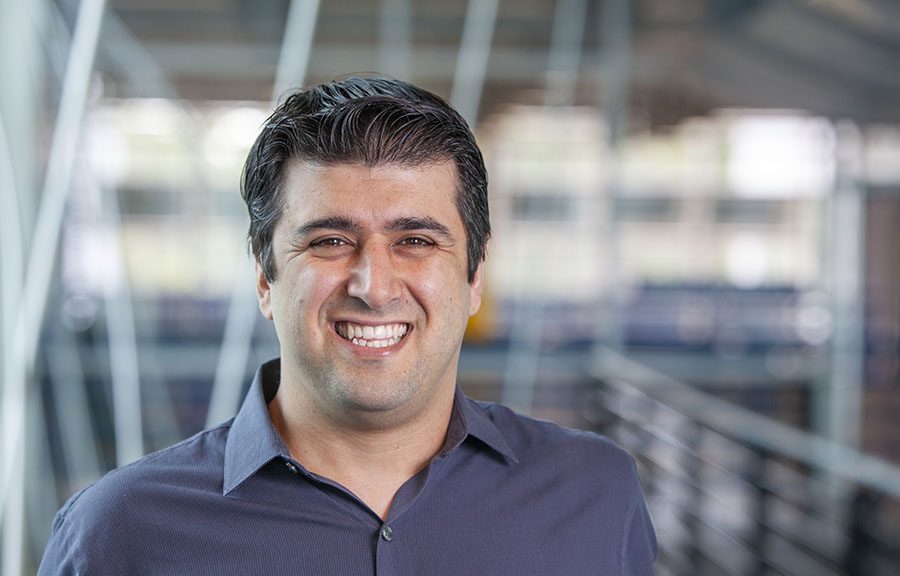 FAMU-FSU College of Engineering Assistant Professor Kourosh Shoele has spent the early stages of his career going with the flow.
That is, in the eight years since receiving his doctorate from the University of California San Diego, he's conducted extensive research on the interactions between fluid and solid structures — or flow interactions — in applications ranging from health care to renewable energy to biomechanics.
Now, Shoele, who teaches and conducts research at the FAMU-FSU College of Engineering, has been recognized for his prodigious early career research output with the Defense Advanced Research Project Agency's prestigious Young Faculty Award — an honor designed to identify and engage rising stars in junior research positions.
The Young Faculty Award will supply Shoele funding, introduce him and his cohort of recipients to urgent Department of Defense research needs and provide critical experience within DARPA's program development process. With resources furnished by the Young Faculty Award initiative, Shoele plans to investigate new strategies for monitoring structures exposed to harsh environmental conditions.
"Unlike conventional techniques which only focus on the structure itself, we will look at the problem holistically and study how modifications in the structure affect the surrounding fields," he said. "We will explore how to use minimal sensors to determine structural integrity and potential damage location and extent."
FAMU-FSU College of Engineering Dean J. Murray Gibson said Shoele's Young Faculty Award demonstrates the extraordinary success of his early career research agenda and the robust culture of excellence in research and creativity throughout the college.
"Young Faculty Awards are offered by federal funding agencies to jump start the careers of the most promising early career faculty," Gibson said. "We are delighted that DARPA recognizes the great potential of Dr. Shoele and will offer him the opportunity to explore new research directions."
Shoele said that startup support from Florida State and resources provided by the FSU Research Computing Center were vital in the development of his DARPA prize-funded project. He said staff and administrators from throughout the university also played pivotal roles in helping him secure this competitive national award.
"The help from the directors and staffs in the College of Engineering, the Florida Center for Advanced Aero-Propulsion and the Center for Advanced Power Systems was an important factor in our progress" he said. "Last but not least, the continuous support from the offices of the dean and associate dean for research at the College of Engineering has been essential in our success in receiving this award."
The long-term goal of DARPA's Young Faculty Award program is to develop the next generation of academic scientists, engineers and mathematicians who will focus significant portions of their careers on Department of Defense and national security issues. To learn more about the award, click here.