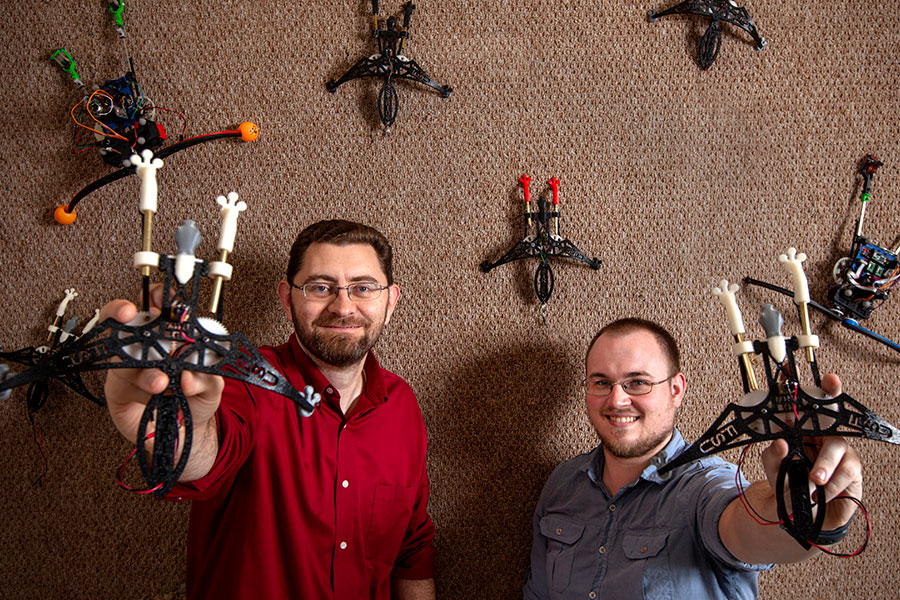 The way animals walk, jump, run and climb is an endless source of fascination for researchers. That includes robotics researchers who are taking inspiration from biology to build some of the fastest, most efficient robots — ones that could climb a 100-foot building in under a minute.
Researchers from the FAMU-FSU College of Engineering Jonathan Clark and doctoral student Jason Brown examined whether moving rapidly up a wall or other vertical surface equates to a slow run or fast walk.
The researchers showed evidence of three distinct gaits for vertical motion — dynamic-walking, flight-running and compliant-running. Understanding the difference between gaits can affect how engineers construct more agile robots.
"As engineers, we usually take inspiration from biology," Brown said. "But this is one of the few times that we as engineers were able to provide insights for biologists to explore."
The research is published in the journal Bioinspiration and Biomimetics.
The researchers specifically looked at models of cockroaches and geckos because of their ability to quickly move over a variety of terrains. They believe that understanding these gaits and the transitions between them will help them build more stable and lithe robots. These results may also inspire new studies about how animals move.
"If humans are rock climbing, they are slow and careful," Clark said. "Animals like squirrels are not careful, but they are very fast. We want to create robots that have that agility. First though, we need to understand the underlying dynamics of rapid vertical motion."
Clark and Brown have experimentally verified the use of these three gaits with their climbing robots. This new understanding of gaits enabled high-speed maneuverability —movements many times faster than any other legged robot — which would be critical to applications like search and rescue.
The researchers said it was also crucial to understand the transitions between one gait to the next, as in the way a creature moves from a walk to a run. Walking versus running has implications for more than just speed. For example, choosing to walk rather than run on ice affects stability.
"We want these robots to be able to go up, over and around different spaces," Brown said. "With this knowledge about gaits, we can design and program robots in a way that allows them to automatically adjust when they encounter different surfaces."
Other researchers on the study are graduate student Max Austin and Bruce Miller. The research was funded by the National Science Foundation.