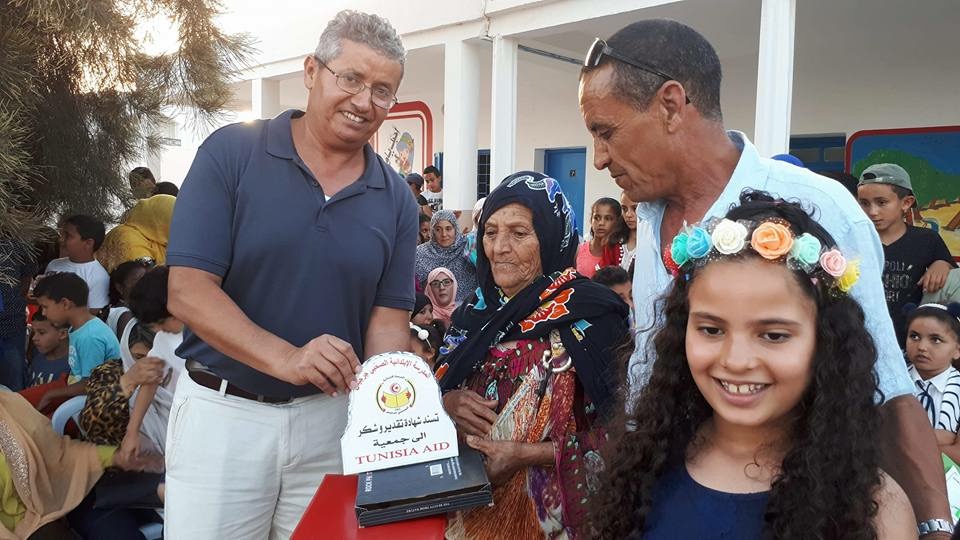 Whether engineering a fix for septic problems in coastal areas or building libraries and playgrounds for children, Tarek Abichou has always been passionate about helping his home country of Tunisia.
Abichou, a professor of civil and environmental engineering at the FAMU-FSU College of Engineering, spent his summer on a community service project with TUNISIA-AID, organizing and stocking an elementary school library in Zarzis, a small town in south Tunisia.
"TUNISIA-AID is vital because it focuses on supporting early education and fighting the structural causes of poverty by promoting local economic development," Abichou said.
TUNSIA-AID is an American nonprofit organization that works to "provide humanitarian aid and support, empower local and economic development, and promote and support social development." With the help of Tunisian-Americans, the association coordinates projects to provide education access and resources that young children in those areas would not normally receive. The organization, founded in 2011, is small yet mighty.
TUNISIA-AID members are passionate about working for school children because they understand the importance of early education to the long-term development of a community. The NGO reaches out and works directly with schools and communities to better match group resources with community needs.
"I have been working with TUNISIA-AID since their inception," he continues. "What I find interesting in their approach is reaching out directly to the communities. As a Tunisian American, I am motivated to give back to the country in any way I can, especially through an American NGO."
For this particular project, Abichou and Ridha Nouaili, the school principal — also Abichou's childhood friend — constructed and purchased books for a new school library so that students and staff have access to educational materials not available in textbooks. It was important to Abichou that they stocked books that the children wouldn't normally be able to read, such as fiction, art, science and math.
"We really wanted to impact the students in a way that isn't just learning in a classroom, but let them take their education into their own hands," he said. "Because reading is the main pillar of elementary education."
Abichou joined the FAMU-FSU College of Engineering in 2000, where he focuses on environmental engineering research. He has built an international reputation in sustainable solid waste management research, and he's had a significant impact on the state of practice in the field.
While this was not Abichou's first service project with TUNSIA-AID it still affected him.
"Seeing those children during the end-of-school-year celebration was awesome," he said.
TUNSIA-AID is still focused on raising money to build more libraries, but they have many more projects in the works. They are building more playgrounds in schools, renovating school sanitation blocks to provide a safer and cleaner learning environment, and continuing to raise money for scholarships to young women attending university or higher education in Tunisia.