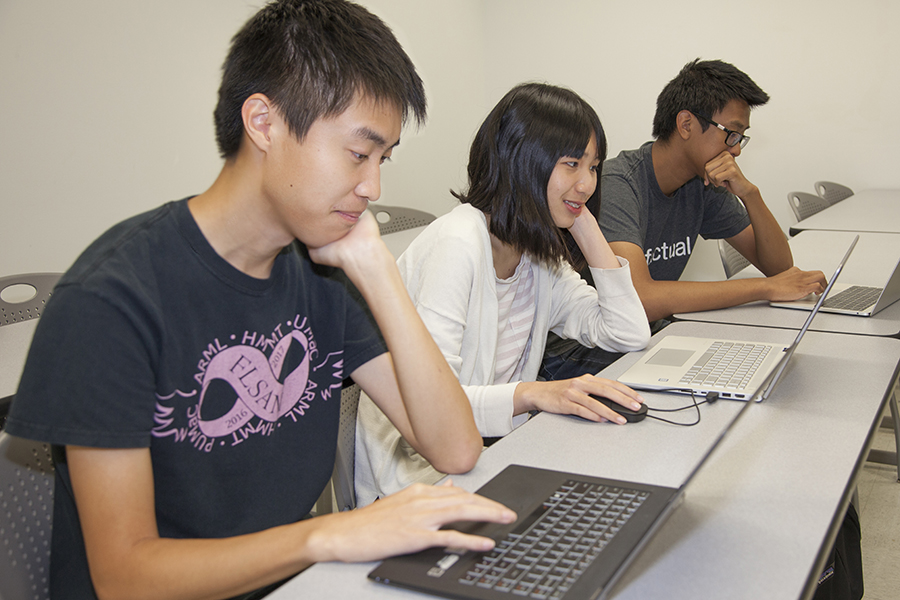 Rising high school seniors are spending their summer getting a head start on the college experience through a unique Florida State University program that allows them to get a taste of college science and math classes.
The Florida State University Young Scholars program, founded in 1983, brings 40 students to campus from mid-June to mid-July where they spend six weeks living and learning on campus. Some students are learning about genetics, while others study geology and others check out computer programming with more than 20 faculty members across the campus.
For three students, that includes learning how to create simulation models from FAMU-FSU College of Engineering Assistant Professor Maxim Dulebenets.
"Essentially during this program we help students to understand the very basic background of the simulation system, theory and the practice of simulation," Dulebenets said.
Each student is expected to design a basic simulation model, which emulates a process of their choice, and write a report describing the model. The simulation project allows the students to build a skill and knowledge base that is transferable to other engineering disciplines, such as civil or electrical engineering.
Andrew Yuan, a rising senior from Tallahassee, is interested in traffic simulation.
"I'm from Tallahassee so I know about some of the traffic jams we have in the evenings," he said. "I want to improve that because I know it gives my parents a hard time. With modeling simulation, I've been taught a way to explore this field."
This practical experience in problem-solving is essentially what the Young Scholars Program is all about, and simulation modeling gives students the visual representation of their work.
"That's the good thing about simulation," said FAMU-FSU College of Engineering doctoral student Olumide Abioye, who is helping Dulebenets teach the students. "You can take the problems from the real world and work them out in here."
Currently, the students are deciding topics for their final projects. On July 19, the students will present posters on their projects at a symposium. The symposium is open to the public and will run from 7 p.m. to 9 p.m. in room 203 in the Student Services Building on the FSU campus.
"I'm excited to see their final projects," Abioye said. "I'm not just teaching them; I am also learning from them. They have brilliant ideas and are very talented."