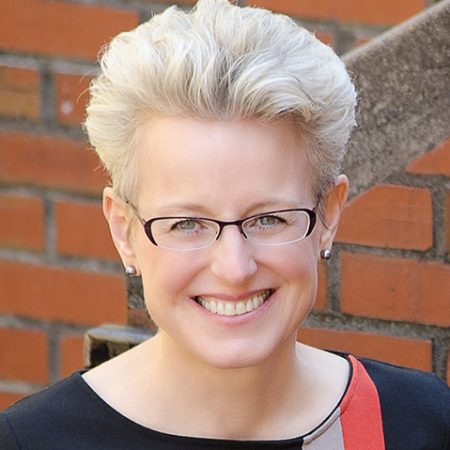 A Florida State University professor has been elected a fellow of the American Physical Society, the nation's most prestigious organization of physicists.
Susan Blessing, a professor in FSU's Department of Physics, was named an APS fellow after years of pioneering particle physics research and a distinguished career of service on behalf of students and aspiring researchers.
According to the APS website, Blessing was elected a fellow "for exemplary leadership in developing a model STEM education program for undergraduate women."
"It felt great to be elected a fellow of the APS," Blessing said. "It's always nice to receive recognition for hard work."
Blessing received her doctorate in experimental particle physics from Indiana University in 1989. After conducting postdoctoral research at Northwestern University, she joined the Florida State faculty in 1994. Her current research, which is carried out at the renowned Fermi National Accelerator Laboratory in Batavia, Illinois, seeks out new phenomena in proton-antiproton collisions.
During her time at FSU, Blessing has been unrelenting in her work to provide students accessible and dynamic systems of support. Throughout her tenure, she has served as assistant dean of the College of Arts and Sciences, director of undergraduate studies in the Department of Physics and director of the Women in Math, Science and Engineering (WIMSE) program, a living-learning community that provides support to participating students as they navigate the challenges of university life.
Blessing was elected an APS fellow through the society's Forum on Education, which advocates for physics education and supports physics instructors at all levels through its programs, publications and resources. She credits her extensive work with undergraduates as critical to this latest distinction.
"Since I've taken over WIMSE and undergraduate studies in physics, I think those programs have become much stronger," Blessing said. "Our students are more successful, they have a better idea of what the possibilities are and they're going on to lead fulfilling lives."
Much of Blessing's effort as an administrator has been directed toward addressing the systemic gender imbalances that so often discourage and disadvantage young women interested in STEM. As director of the Women in Math, Science and Engineering program, Blessing coordinates a robust community of peers and mentors aimed at increasing the retention of young women in STEM fields by providing support, encouraging participation and developing necessary skills.
Blessing said her own experiences as an undergraduate made clear the need for programs like WIMSE that afford young women vital support and solidarity in male-dominated disciplines.
"As an undergraduate, I was the only woman in the physics department and I didn't have much support," Blessing said. "Part of it was me thinking I had to do everything myself because I was the only one, but part of it was people not reaching out to provide help. Often women who are struggling don't realize that other people are struggling, too. Physics in particular is hard for everybody, so I try to provide a road map for young women saying, 'If this is what you want to do, then here's how you get through it.'"
In addition to her election as an APS fellow, Blessing has also been elected to the society's Panel on Public Affairs, and she recently received the George B. Pegram Award from the Southeastern Section of the APS for her consistent excellence in physics education.
The American Physical Society is a nonprofit membership organization representing more than 53,000 physicists in academia, national laboratories and industries around the world.