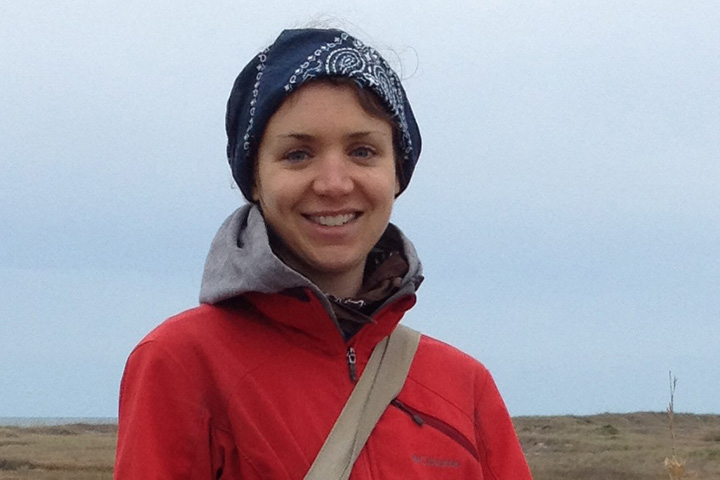 For decades, forestry services have used prescribed burns to promote ecological resilience in areas vulnerable to wildfires. Now, research from Florida State University has illuminated the piecemeal patterns of recolonization among a hardy species of beetle regularly affected by these managed burns.
Using herbivorous tortoise beetle populations in Florida's Apalachicola National Forest — where management areas experience controlled burns on a three-year burn schedule — a team of FSU researchers found evidence that factors like time since fire and population levels in surrounding areas can predict recolonization patterns in patches disturbed by burns.
The study was published in the Journal of Animal Ecology.
"We wanted to know how these beetles recolonize within burn units as well as how the neighborhood in which a burn unit occurs affects recolonization rates," said Jessie Mutz, an FSU graduate student in the Department of Biological Science and the study's lead author. "By doing counts at varying distances throughout the summer, we were able to evaluate differences in abundance between the edge and the center of the burn units and among the different units themselves."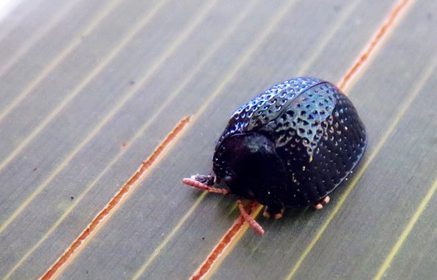 The researchers' surveys revealed that the beetles were most abundant on the fringes of the burn unit up to 35 months after a fire, suggesting a slow recolonization process where beetles move gradually through the area from external source regions.
However, as the time since fire progressed, researchers observed a reversal of the edge-skewed distribution, with higher concentrations of beetles near the center of the burn unit — an inversion that could be attributable to increased predation at a forest's edge or safer, more suitable habitats near a unit's interior.
Furthermore, Mutz and her collaborators discovered that recolonization patterns in one specific area may vary based on the fire-related disturbance history of neighboring areas. Mutz said this suggests the characteristics and evolution of a landscape as well as its surroundings should be considered in the formulation of ecologically sound fire management programs.
"We thought it was important to look not only at recovery in a certain area but also the responses from surrounding areas," Mutz said. "It's interesting that we were able to capture these processes in the data."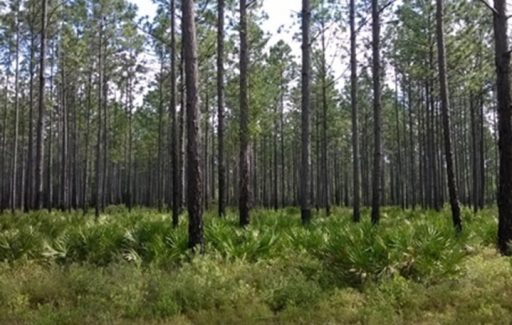 The underlying recolonization patterns revealed in Mutz's study — and the research models used to identify them — could prove instrumental for scientists and fire management officials working toward a better understanding of fire and its effects on the environment.
FSU Professor of Biological Science Nora Underwood, a co-author of the study, said this research will be vital in broadening scientists' approach to the study of major ecological disturbances.
"Previous work on effects of disturbance on populations has focused on local effects of disturbance, but this work suggests that we might also need to consider a larger landscape perspective — we should take into account the disturbance history of neighboring areas," Underwood said. "The principles demonstrated with this beetle could also apply to other, rarer species vulnerable to frequent fires."
FSU Professor of Biological Science Brian Inouye also contributed to this research.