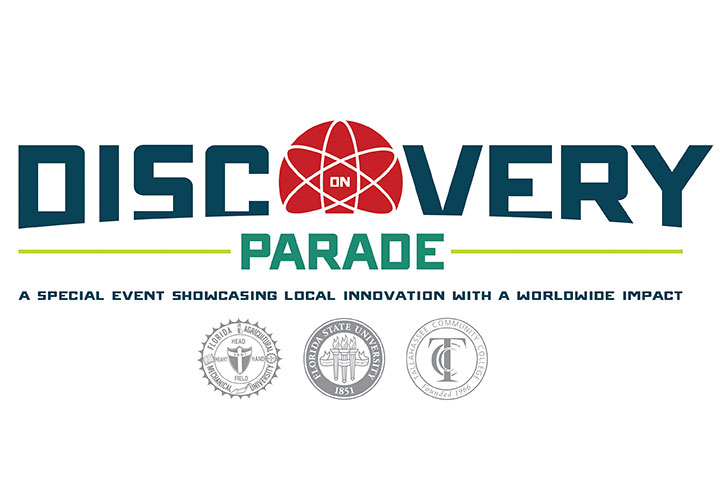 What do new cancer treatments, wine tastings, web-based suicide prevention, artistic masterpieces, oyster shucking and robots have in common?
Besides being just a few of the countless forms of research and creative activity taking place at Tallahassee's three institutions of higher education, they also represent a small sampling of the more than 60 exhibits ready for display during the upcoming, first-of-its-kind Discovery on Parade event.
Jointly hosted by FAMU, FSU and TCC, this community event will provide a unique preview of new and exciting inventions, discoveries and innovations making their way into the world. Discovery on Parade will also feature information on new and existing companies created through research endeavors, live technology demonstrations by researchers and their students, and presentations about the objectives of select facilities at FAMU, FSU and TCC.
Discovery on Parade will take place from 5 to 8:30 p.m. Tuesday, Feb. 7, at the Augustus B. Turnbull III Florida State Conference Center, 555 W. Pensacola St. The event is free and open to the public, requiring only a simple online registration found at http://www.discoveryonparade.com/.
Attendees may come and go as they please but are encouraged to be present at 6:30 p.m. for the signature "main tent" event featuring NASA speaker Kurt Leucht and the FSU Flying High Circus.
Sponsors for the event include Thomas Howell Ferguson P.A., the Leon County Research and Development Authority, the City of Tallahassee, Danfoss Turbocor, patent attorneys Smith & Hopen and the Tallahassee-Leon County Office of Economic Vitality.
Parking: Parking for the event is available for all attendees in the adjacent 5-story garage. At or after 5 p.m., the garage is open to all visitors and you will not be required to have a student or faculty/staff permit. Please note that the 4th floor of the garage is adjacent to the 1st floor of the conference center.