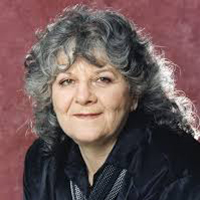 Ada E. Yonath, who won the Nobel Prize in Chemistry in 2009 for her studies of the structure and function of ribosome, will discuss her findings and their implications for evolution and the development of antibiotics for the 4th Donald L.D. Caspar Lecture in Biophysics at Florida State University.
Yonath, a pioneer in the study of the structure of ribosome — the machinery responsible for making proteins in all organisms — is a professor of structural biology and director of the Helen and Milton A. Kimmelman Center for Biomolecular Structure and Assembly at the Weizmann Institute of Science in Rehovot, Israel.
The lecture, which is free and open to the public, will take place:
TUESDAY, APRIL 5
11:15 A.M.
CHEMICAL SCIENCES LABORATORY AUDITORIUM
(ROOM 1003)
95 CHIEFTAN WAY
FLORIDA STATE UNIVERSITY
TALLAHASSEE, FLA.
For more information, see Yonath's official Nobel Prize biography.