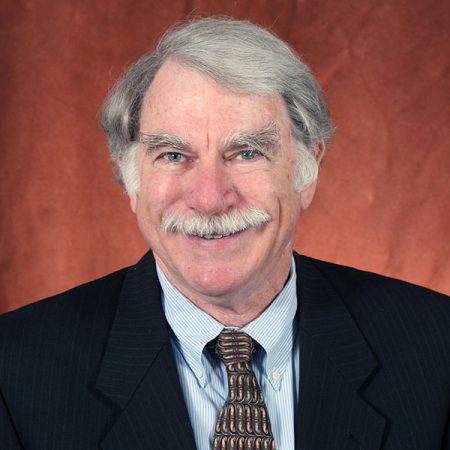 Alan Marshall, a world-renowned chemist at Florida State University, has been named one of seven 2016 inductees to the Florida Inventors Hall of Fame for his transformative work in mass spectrometry.
Nominees to the hall of fame must be connected to Florida and have at least one U.S. patent. With eight to his name, Marshall more than fits the bill.
In 1973, Marshall co-invented Fourier transform ion cyclotron resonance (FT-ICR) mass spectrometry, used to analyze complex structures like petroleum molecules and proteins. He has spent the ensuing decades developing the field, collecting patents and awards along the way.
He came to the Florida State University-headquartered National MagLab in 1993, where he serves as Robert O. Lawton Distinguished Professor of Chemistry and chief scientist for ICR.
Since then, he has done anything but rest on his laurels, said Gary Ostrander, vice president for Research at FSU.
"Co-inventing a powerful, new approach to mass spectrometry is very impressive, but Dr. Marshall did not stop there," said Ostrander. "He has devoted a long, productive career to working tirelessly to promote FT-ICR by finding new applications and traveling the world to educate scientists about how it can advance their research goals."
One measure of that impact is the number of FT-ICR instruments in use worldwide. In 1973, there were only about 35 ion cyclotrons available and their applications were limited, according to Marshall. Today, thanks to the work of Marshall and other pioneers in the field, there are 800. Marshall has trained about 160 graduate students and postdocs over the years, who in turn have gone on to grow the field.
"FT-ICR MS provided the first routine access to ultrahigh-resolution mass analysis, and thus set the bar that stimulated the improvement of other mass analyzers in that direction," Marshall said. "Today, FT-ICR can address problems other mass spectrometers can't, from characterization of oil spills to identification of protein biomarkers to mapping the contact surfaces in protein complexes. I can't wait to see what lies around the next corner in those fields."
Marshall is a fellow of the American Academy of Arts and Sciences, the American Chemical Society (ACS) and the Society for Applied Spectroscopy. His many awards include the Ralph and Helen Oesper Award from the Cincinnati Section of the ACS, the William H. Nichols Medal from the New York Section of the ACS and the Chemical Pioneer Award from the American Institute of Chemists.
Marshall and his fellow honorees will be inducted during a special ceremony in Tampa in September when they will join the ranks of previous inductees, including Henry Ford, Thomas Edison, "father of air-conditioning" John Gorrie and Robert Holton, the chemistry professor at Florida State University who invented the chemical synthesis of the cancer drug Taxol.