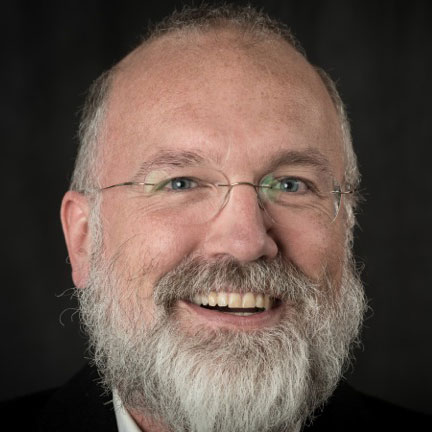 Greg Boebinger, director of the National High Magnetic Field Laboratory, has been awarded the Francis G. Slack Award by the Southeastern Section of the American Physical Society for his work to advance physics across the region and nation.
"It is wonderful to be recognized for service to physics," Boebinger said. "I have always understood the position of 'Director' to call for both leadership and service. Without a dedication to service, the leadership of a user facility would quickly become be a hollow and misguided endeavor."
The Southeastern Section of the American Physical Society has honored physicists with the Francis G. Slack Award since 2000. The award recognizes scientists who have played a role expanding physics in the region, but also served as a champion for physics, exposing others to the exciting discipline through outreach, conferences and international exchanges. Kirby Kemper, former Vice President for Research for Florida State University and faculty member in the physics department, was the recipient in 2010.
"This award is wonderful news for Greg and further recognition of his tremendous skills as a scientist, teacher and visionary leader," said FSU Vice President for Research Gary K. Ostrander. "We are fortunate to have him here at FSU as we push the boundaries of high magnetic field science and seek out new knowledge and technology to propel humanity into the future."
Boebinger is a Fellow of the American Association for the Advancement of Science (AAAS) and the American Physical Society (APS) and is a Distinguished Alumnus of Perdue University School of Science. He has directed the National High Magnetic Field Laboratory since 2004, advancing scientific research using high magnetic fields through an international user program comprised of 1,400 scientists and around 450-refereed papers each year.
As an advocate for science outreach, Boebinger has delivered over 230 talks, colloquia, seminars and demonstrations to audiences of all ages – from K-12 students to seniors. Since becoming director, the MagLab's education, outreach and diversity efforts have doubled, reaching more than 10,000 students on average every year. Boebinger is also heavily involved in the lab's Open House event that attracts nearly 6,000 visitors annually.
"His selection for this incredibly prestigious award is further affirmation of the superstar status of Dr. Boebinger and recognition of what he has achieved in science and physics in the southeast through his leadership of the National High Magnetic Field Laboratory and his own innovative research program," said Mark Riley, an FSU Robert O. Lawton Distinguished Professor and the person that nominated Boebinger for the award. "Of course, it helps when you have the fantastic loyalty of the talented 'MagLab Family' and outstanding support from the university and state. But it really is also fair to say that the MagLab's continued spectacular success can be directly attributed to Dr. Boebinger's scientific vision, insights and leadership skills."