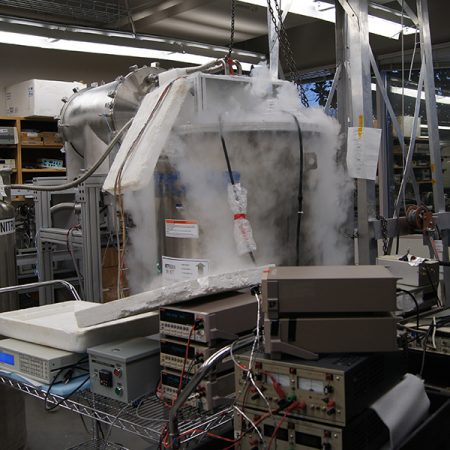 Some of the top energy experts from business and academia will converge on Florida State University's Center for Advanced Power Systems (CAPS) to discuss the latest breakthroughs in evaluating and testing electric power and energy systems.
The two-day workshop, the third in a series organized by Clemson University and the National Renewable Energy Laboratory (NREL), centers on a concept pioneered by CAPS called power hardware in the loop testing. Power hardware in the loop testing means testing new power and energy system components and devices under real world system conditions such as the variability of renewable energy resources for wind and solar power plants or system interruptions caused by severe weather.
CAPS researchers pioneered hardware in the loop testing and by continuously publishing their findings have helped Clemson University, NREL and other institutions worldwide set up their own facilities.
"A lot of the technology developed here is now being used internationally," said senior research faculty and leader of the Power Systems Research Group at CAPS Michael "Mischa" Steurer. "And, now, that more people are doing this, we need to develop guidelines, recommended practices and eventually standards as a group."
The workshop will host about 45 participants and is being sponsored by a wide range of companies including Canada's RTDS Technologies and OPAL RT, Austrian electronics company Egston, the Zurich-based ABB Group and the U.S.-based Typhoon HIL.
The workshop will take place Nov. 5-6. For more information about CAPS, visit http://www.caps.fsu.edu.