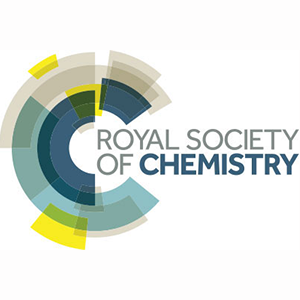 Three Florida State University chemistry professors have been elected fellows of the prestigious Royal Society of Chemistry.
Professors Thomas Albrecht-Schmitt and Hedi Mattoussi and Associate Research Professor Steve Acquah were selected this spring as fellows of the society, which recognizes unique and unparalleled contributions to the field of chemistry.
"To have three fellows elected at the same time is quite a feat and really illustrates the quality of our department here at Florida State," said Department of Chemistry Chair Tim Logan.
Established in London in 1841, the Royal Society of Chemistry has more than 51,000 members around the world and works to train and educate future generations of scientists while also fostering the growth of the field of chemistry.
Its members work everywhere from academia to industry to government and are committed to the highest level of research activity.
Being elected a fellow denotes a higher level of accomplishment as a professional chemist. To be elected a fellow, chemists must have a minimum of five years professional experience and have made an outstanding contribution to the advancement of chemical sciences as a field of study or a profession.
Albrecht-Schmitt, who was nominated by now-retired FSU Professor and Nobel laureate Sir Harold Kroto, has done pioneering work on the little known element called Californium — Cf on the periodic table. Over the past few years, Albrecht-Schmitt has made several major discoveries about the element including its ability to bond with borate into a compound that is resistant to radiation damage. He also published a paper this winter that revealed the element had properties included in the three elements before it on the table.
"It's a very humbling thing to be able to add your name to this list of scientists," Albrecht-Schmitt said.
Mattoussi, who came to FSU in 2009, has contributed decades of work to the physics of nanomaterials such as semiconductor quantum dots. His contributions could help in the earlier detection of diseases such as cancer or genetic disorders. His work focuses on the design of inorganic nanocrystals and on developing chemical means to integrate them with biotechnology
Mattoussi is also a fellow of the American Chemical Society and the American Physical Society.
"It is a very nice thing to have," Mattoussi said."It makes me feel that all the hard work over the years pays off.It is also nice to be valued by fellow scientists, as this reflects on the quality and relevance of my work in general. These nominations and elections may not be of great financial values.They do, however, make you feel that your hard work, your ideas and your contributions are appreciated and valued."
Acquah agreed with Albrecht-Schmitt's assessment that the nomination was "humbling."
"To me it shows continuedinternational support for science research and educational outreach," he said. "Ihope to inspire others to follow a similar path."
Acquah, who is also a fellow of the Royal Microscopical Society, has a dual role at FSU that puts him not only in the chemistry lab, but also in a video lab.
His research focuses on carbon nanotube-based sensors and devices, but he also directs a program called GEOSET. GEOSET is the abbreviation for Global Educational Outreach for Science Engineering and Technology, a program established by Kroto.
The idea behind GEOSET was the desire to bring together educational institutions around the world in a collaborative effort to produce free educational materials so they can be easily accessed around the world. Students, faculty and staff can used a video lab directed by Acquah and several students to produce research videos.
Vice President for Research Gary K. Ostrander noted that all three new fellows had unique qualifications that have made them a valued part of the FSU community as well as the international research world.
"Tom's, Hedi's and Steve's accomplishments really show the quality of researchers here at Florida State," Ostrander said. "Their work has really propelled their fields forward, and they could not be more deserving of this honor."