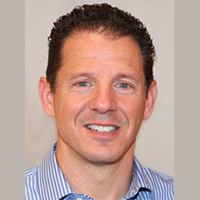 A Florida State University researcher is leading an effort to make aircraft cheaper and more efficient by combining the resources and ingenuity of both the academic and business worlds.
The National Science Foundation selected Lou Cattafesta, co-director of the Florida Center for Advanced Aero-Propulsion, to participate in a unique grant opportunity called the Industry/University Cooperative Research Centers Program. Through the program, Cattafesta received a $15,000 grant to lead a team of FSU and Ohio State University researchers who will work in coordination with aerospace companies and government agencies to work on some of the issues that make flight so costly.
To do that, they will focus on the issue of airflow control. Airflow, in its simplest terms, is how air travels through an aircraft's engine or over its wings and other parts of the plane. The flow can impact the aircraft's performance, safety and overall efficiency.
Engineers at universities and aerospace companies have been looking at airflow issues for years in an attempt to create improved aircraft designs.
"If you can reduce problems with airflow, you can make the planes much more efficient, improve fuel efficiency and reduce the cost of travel," Cattafesta said.
The team will use the grant to help plan the program and attract companies to the partnership. Each university is then required to bring in at least three companies as business partners, which will also contribute funds to the project.
By combining the efforts of the universities and industry and government partners, the research will draw on expertise from a variety of areas.
"It's a very multifaceted approach," Cattafesta said. "There are people with experience in fluid mechanics, mathematics, computer science and dynamics and control."
Cattafesta is planning an introductory planning session for any interested companies to meet with researchers from FSU and OSU in late April.
Interested companies can contact Cattafesta at lcattafesta@fsu.edu.