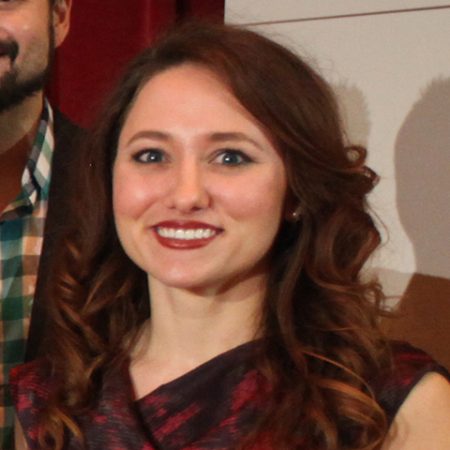 Kimberly Smith, a doctoral candidate in Florida State University's neuroscience program, won first place in the finals of the Three-Minute Thesis competition Nov. 18 hosted by The Graduate School at the College of Medicine Auditorium.
Ten finalists participated in the competition, with each having just three minutes to present their thesis to a diverse, non-specialist audience and a five-member judging panel. The judges based scores on comprehension and content, as well as engagement and communication.
Kimberly Smith, a doctoral candidate in the neuroscience program, won the first place $500 prize for her thesis presentation on "A Behavioral and Molecular Examination of 'Umami' Taste." Smith's thesis examines taste receptors in both mice and humans and whether it's possible to harness the "umami" taste in things like children's medicine, for example.
"My research, I think everyone can relate to because everyone loves food," Smith said. "There's not been much research on the taste system so that's an area that's ready to be explored."
Putting six years' worth of research into a three-minute presentation may seem difficult, but Smith proved it was possible.
"It was different," Smith said, "but when you're excited and passionate about what you do, it's easy. I'm glad I had this experience, it was wonderful."
Runner-up Michael Mitchell, from the Department of Computer Science, was awarded $350 prize for his presentation on "A System to Prevent Private Information Exposure on Mobile Devices."
The audience voted for the People's Choice Award of $250 which was given to the Department of History postdoctoral student J. Hendry Miller for his thesis on "Southern Intrusions: Native Assertions of Sovereignty in the Early American Republic."