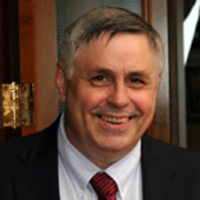 Florida State University College of Communication and Information undergraduate students continue to impact the community through partnerships with Tallahassee-area K-12 programs with the goal of promoting STEM education focused on technology, or the "T" in STEM.
Students enrolled in the college's Information Technology (IT) Leadership course are collaborating with the student organization STARS (Students & Technology in Academia, Research & Service) to build and execute sustainable projects in Leon County.
"The College has a long history of service to the community, which we intend to continue," Larry Dennis, dean of the College of Communication and Information, said.
"Every year, more and more CCI students dedicate themselves to mentoring the next generation and getting K-12 students interested in technology and STEM."
"It is imperative students are introduced to information technology at a young age," CCI Associate Dean Ebe Randeree and IT leadership class professor said.
"The field will continue to be an integral part of Florida's economy. It is our job to motivate and mentor potential IT students and to keep them here in Florida, in Florida universities, and launching Florida businesses."
The goal of STARS is to increase the participation of women, underrepresented minorities and persons with disabilities in IT and computing disciplines. The Florida State STARS chapter focuses on projects and programs that commence in elementary school and progress through graduate school with the objective of motivating students on to IT and computing careers.
"STARS is unlike any other student group I've been in," STARS president Shelby Schlembach said.
"When we say that we focus on outreach for girls and minorities, we mean that we are out their every week with a camp or an event promoting STEM for these young people. If one of us has an idea to incorporate the community, young girls and minorities, we'll research how to make it possible and then do it," Schlembach said.
CCI students visit area K-12 schools throughout the year to discuss topics such as technology, robotics and Web design. They also host middle and high school students throughout the local area for visits that feature very popular scavenger hunts on the Florida State campus.
"One of the most unique and perhaps impressive components of Florida State's College of Communication and Information is its continual applications of community outreach in the Tallahassee area," recent CCI graduate Jon Gluesenkamp wrote on the leadership class blog. "During my experience in two leadership courses provided by CCI's Information Technology program, I have seen more outreach than ever before."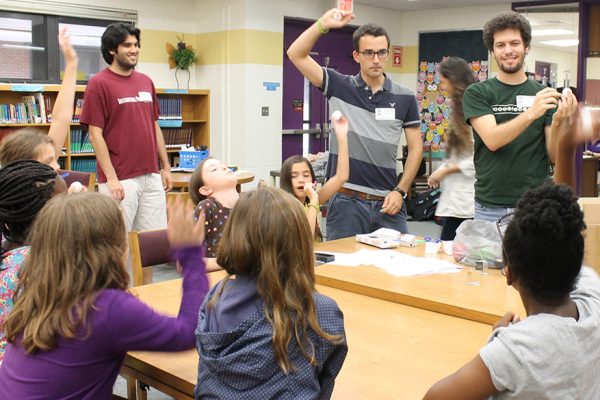 Projects in 2014 included:
Training for Girl Scouts to earn STEM badges (classes for each Girl Scout level)
Saturday Physics camp at Hawk's Rise E.S.
Support for and training (five visits) to Chaires E.S.
Support for and training (five visits) to Conley E.S.
Introduction to technology/Web design at Cobb E.S.
Introduction to technology/Web design at Apalachee E.S.
Visits to Leon H.S. and Godby H.S. to talk with senior students
IT help sessions at the Woodville Library (nine sessions)
Robotics at Boys & Girls Club of the Big Bend
CCI partnered with the Chaires Elementary School STEM Club three years ago and worked on various projects with fourth and fifth grade students to develop interest in STEM programs. STARS students, who are mainly IT majors, began the partnership, but have since joined forces with Florida State students majoring in computer science, engineering and physics to cover an array of topics.
"Opening the minds of our elementary students to what they can do 'now' with technology increases their current skills and makes them more curious about what 'could be' in the future fields of technology that haven't even been invented yet," Chaires fourth grade teacher Kim Perez said.
"It was a thrilling and educational experience," Chaires fifth-grade student Evelyn Hildreth said.
"I want to be a doctor and I will need to understand computers to be a good doctor and help me with my job."
Most recently, CCI and physics students teamed up for a Physics Outreach Day at Chaires, highlighting different experiments to demonstrate the principles of physics. Directed by physics student Kelly Pawlak, the CCI students assisted with activities. Pawlak was joined by two other FSU physics students, Christopher Coffman and Johnathan Gross.
"It was fun working with the various majors and collaborating to bring STEM to the classroom," CCI student Marissa Monivis said.
Earlier this spring, the college's technology students and FSU physics students came together and hosted a Physics Day event at Hawks Rise Elementary School. Thirty-two Hawks Rise students attended the interactive event.
"Having the opportunity to be taught by college students with their energy and enthusiasm regarding science and technology skills was inspiring to our Hawks Rise Elementary students," Hawks Rise E.S. principal Evy Friend said.
"To quote one our students, 'Can we do this again next Saturday?'"
At Conley E.S., FSU students introduced STEM students to Prezi, iMovie, coding and programming. Conley students were also able to take apart computers, learn the function of parts and how they work together, and then reassemble the computers.
"Having the opportunity to with CCI students has been a huge bonus to our STEM curriculum," Conley fifth grade teacher Melissa Olson said.
"Our fifth graders really enjoyed the interaction with college age students, while learning many different aspects of technology. As our world becomes more infused with technology it is vital that students have a solid foundation in technology beyond just using an Xbox controller or playing with an app.The STARS students have helped us lay that foundation and we hope to continue our partnership with them," Olson said.
"It's a unique opportunity," CCI student Zach Souza said. "Not often do you have a collection of people so passionate about learning, especially at such a young age. We, as students, have a chance to impact these kids and their future decision-making. It extends beyond the classroom, and it's getting us ready for the next level."
CCI students will maintain their outreach efforts through the summer, including a weeklong workshop for middle school girls, and seeks new opportunities to expand their endeavors.
"CCI participates in an incredible number of projects every semester and what really inspires me is the continued growth of our outreach program," CCI student Melissa Ehster said.
"I am currently involved with a new organization that aims to bring in more students to help complete projects. We are looking to facilitate the process so that FSU students have the opportunity to share their knowledge in our community. It is important that as a university we take the time to strengthen the ties to the community."