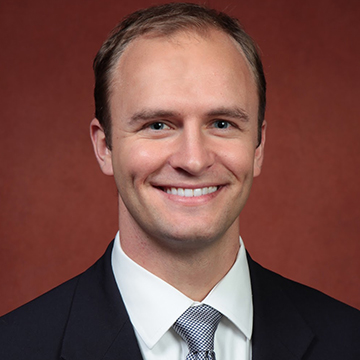 Florida State University senior Christina Givner never pictured herself doing research or presenting her work at a conference.
But that's exactly what she was doing April 1.
"I never really imagined myself being able to do something like this," Givner said. "And I'm really proud of myself and I know my parents are really proud of me for all the work that I've done on this. I'm really glad I've gotten this chance."
Givner was one of about 200 students presenting original research or creative works at the 14th Annual Undergraduate Research Symposium.
To participate in the event, students had to apply by submitting an abstract explaining their work and findings to FSU's Office of Undergraduate Research. This year's applications yielded presentations on topics such as gentrification and urban development in Tallahassee, the impact of yoga on lower back pain and the exploration of gender stereotypes in comic books.
Givner's presentation, "Quality of Life After a Total Laryngectomy," examined how patients dealt with swallowing post surgery. She said the experience has made her reconsider what direction she will pursue in communication disorders. Previously, she thought she might work with children in a school setting, but the research piqued her interest in pursuing work in a medical clinic or hospital doing rehabilitation with patients.
Joe O'Shea, director of Office of Undergraduate Research, said the research symposium has exploded in recent years with more and more students applying. Last year, the symposium attracted 125 students involved, and the year before that, 80 students.
The act of completing and presenting research is "an important educational process" for students that will make them highly competitive when they get to the job market or applying for graduate school or fellowships. Plus, it teaches them to get comfortable in front of an audience and make a presentation, he said.
"The most important part of research is at the end where you're sharing your research and continuing the conversation about a particular issue or challenge that we're facing," O'Shea said.
Daniel Pierce, a sophomore, acknowledged that presenting during the symposium was also a lesson in how to explain difficult science to people without a scientific background.
"Instead of proliferation, you say making new cells," he said. "Most people understand that. If you relate to them rather than expect them to know what you're saying, then you get a lot more response. Otherwise, their eyes will glaze over and they'll have no idea what you're saying."
His work, done in conjunction with College of Medicine Professor Cathy Levenson, focused on how to help people with traumatic brain injuries.
Levenson was one of many professors working with students at the symposium. Representatives from departments across the university were involved with the student projects being presented.
Most of the students involved were juniors or seniors, but students at any stage are invited to apply to present.
"Research opportunities are open to every student across campus," O'Shea said. "You don't have to be in Honors or any special program. And faculty members across campus are interested in doing research with students."
To view the full program, visit the Office of Undergraduate Research.