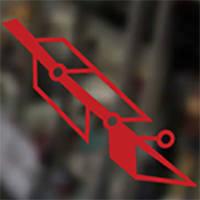 New mobile apps, robots and tech start-ups by Florida State University students were front and center March 27-28 at the annual Digitech exhibition, an event thatrecognizes achievement in digital technology and promotes collaboration between disciplines.
"I enjoyed walking around and seeing what the students have accomplished in the last year," Gary Ostrander, FSU Vice President of Research, said. "It really is impressive. Digitech is becoming a recognized word and event on campus and since I heard someone already talking about next year, I can truthfully say it is now an anticipated event on campus."
Florida State College of Communication and Information students showcased innovative projects at this year's Digitech.
Two of CCI's student projects garnered awards at the conclusion of the event, which is presented by the Program for Interdisciplinary Computing (PIC).
"Several of our past exhibitors have gotten work out of showing their products at Digitech," Ken Baldauf, director of PIC, said. "It also gives students a chance to connect with other students and brings together people from all the different colleges."
Information technology students Jon Gluesenkamp, Tyler Kalarchian, Joe Rainer and Connor Widergren won Digitech's Campus Choice Award for their submission "iVisit — Doctor in Your Pocket." Event attendees voted on the award via text message.
The group developed the concepts, services and wireframes for an iOS application which allows users to meet with doctors using video or text, with the purpose of saving time in determining if an in-person doctor's visit is needed.
"It's based on health informatics," Gluesenkamp said. "We found an idea that we realized could help a lot of people and so when our professor suggested we show it at Digitech we saw a great opportunity to let everyone know about the idea we developed. It is a mobile app that would allow doctors and patients to connect virtually to save time so people don't have to go to the doctor as often as they usually do. Digitech is really cool because it's hard to find places like this with so much innovation in one room."
Sophomore Sean Daniels, an Information, Communication and Technology major, received Digitech's Contribution Award for his submission "Who We Play For," which is a non-profit organization helping to save lives and inspire others. Who We Play For's website allows visitors to donate, sponsor and volunteer to help prevent sudden cardiac arrest, especially in student-athletes. The site provides information on their many events and heart screenings.
To kick off Digitech, a panel discussion,"Learning, Innovating and Monetizing,"was held on March 27. Timothy Kinney of TheJim Moran Institutefor Global Entrepreneurshipfacilitated the discussion, which featured distinguished panelists:
David Brightbill, Florida Virtual Campus and Making Awesome
Trish Hanson, MoLab, Inc.
Vincent Hunt, MASSIVE, Corp.
Micah Widen, DOMI Ventures
"I had a chance to go to the 'Learning, Innovating and Monetizing,' panel discussion," Larry Dennis, dean of the College of Communication and Information, said. "I asked them, what should we be doing at FSU to help encourage this? The first thing they said was to celebrate risk-takers, those people who have the courage to turn their ideas into real products, tool and services that others can use."
During his remarks at the Digitech awards ceremony, Dennis congratulated students for "starting with your inspiration, building enthusiasm for it, having the dedication to see it through, finding collaborators, and all of the hard work you needed to get here today."
Other Digitech award winners:
Innovation Award
"acuity" by computer science students Taylor Brockhoeft, Frank Sposaro, Daniel Porrello and John Ngyuen
Description: vision software suite that allows the user to strengthen their vision through the patented and proven methods that the FSU athletic department uses for some of its top athletes; was developed by students at The Mobile Lab at FSU.
Expression Award
"Boy With A Coin" by Marissa Pilolli, Religion and Art History
Description: short stop motion video originally created to fulfill an assignment for the Digital Foundations course at Florida State University. The video been reworked for Digitech. The original video featured a song of the same name as performed by Iron and Wine but been removed due to licensing. The band's frontman Sam Beam is a graduate of the Florida State film school.
Entrepreneur Award
"AstroQueue" by Lawrence Weru, Biological Science and Studio Art
Description: a patent-pending cloud-based app, which allows people to share and manage real-time waiting lists using any device, from anywhere. Astroqueue acts as a digital waiting list for any given site. It is used in sites that function in various ways to achieve the common goal of organizing client traffic.A device can be transformed into a kiosk, which works much like a clipboard to collect custom information from clients as they join the queue.
Other entrants from the College of Communication and Information:
Rx Tracker by Trang Huynh (IT) and Melissa Esther (ICT)
This will provide updates about the status of a patient's prescription order so that he or she does not have to constantly wonder about the status of their prescription.
CPE Digital Zine Library by Chealsye Bowley (Library and Information Studies)
The CPE Digital Zine Library is a curated digitized collection of self-published alternative media resources from the Center for Participant Education, a Florida State University student organization. The collection digitally preserves zines that are from CPE's community zine library, which were created by CPE member authors and external authors. The exhibit aims to educate viewers on zines and how they can be used for activism and education.
The Visual Census by Tom Tricarico (IT graduate), Georgianna Strode (Geography graduate), William Strode (International Affairs)
The Visual Census redesigns population data to achieve a higher resolution. The online mapping format is an easy-to-use planning tool where researchers can ask questions in order to identify target demographics.
Let us Dorm, Michael Iglesias (IT)
This Resident Management System increases the comfort of living for residents through the use of technology. Existing Property Management Systems lack a simple-to-use tenant-facing interface that allows residents to easily handle any property related tasks.