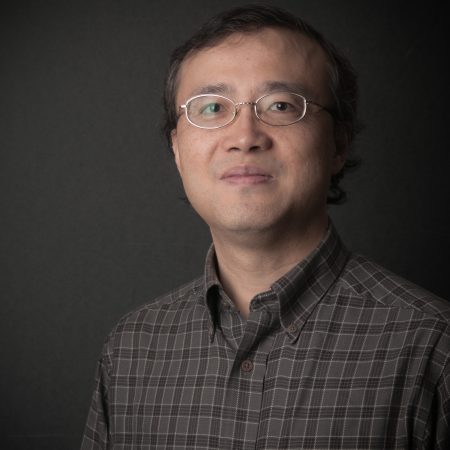 A Florida State University physicist well known for his theoretical research on "phase transitions" —changes in the organization of matter that cause it to exhibit different properties, such as when metals become magnetic or show superconducting properties — has been honored for his work by colleagues from around the world.
Physics Professor Kun Yang has been elected by his peers as a fellow of the American Physical Society (APS). With more than 50,000 members, the APS is the world's largest and most prestigious professional society dedicated to the advancement of physics research and knowledge. Election to fellowship in the APS is limited to no more than one-half of 1 percent of the society's membership and is a significant recognition by a scientist's peers of his or her outstanding contributions to physics.
"Dr. Yang has been responsible for a number of major advances in our theoretical understanding of the properties and behavior of strongly correlated electronic systems in exotic materials such as graphene, along with other groundbreaking research in the areas of phase transitions and critical phenomena in solids," said Mark Riley, the Raymond K. Sheline Professor of Physics and chair of the physics department. "Being elected a fellow by his peers is wonderful affirmation of these seminal contributions to the field. On behalf of my colleagues at FSU, I would like to congratulate him on this fabulous and well-deserved honor."
For all its significance, Yang joked that he almost didn't find out about the honor.
"I received the notice in the mail, but it looked very much like a piece of junk mail so I nearly threw it away without opening it," he said. "Well, it's good that I did open it and got such a pleasant surprise."
In the letter, Yang was recognized by the APS for "significant theoretical contributions to our understanding of novel phenomena in quantum Hall systems."
Yang, whose field of expertise is condensed matter research, offered his own brief description of his field of study.
"In nature, different types of matter organize themselves into different phases with qualitatively different properties, even if the constituent particles are identical," he said. "A familiar example of that is the fact that water molecules can form ice, liquid water and vapor under different temperatures. My research focuses on all kinds of exotic phases that electrons in solids can form, including superconductors, magnets and, in particular, the so-called (topological) quantum Hall liquids."
A member of the Florida State faculty since 1999, Yang was the recipient of a Developing Scholar Award given by the university in 2007. A prodigious scholar, his professional accomplishments also include having written or co-written papers, or engaged in scientific activities, that have resulted in more than 100 publications, as well as having produced 97 presentations, posters and abstracts for various scientific conferences, seminars and colloquia.
For additional information on Yang's research, contact him at 850 644-5373, (850) 644-5208 or kunyang@magnet.fsu.edu.