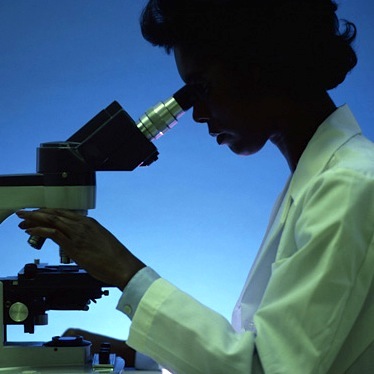 Six innovative research projects have been awarded a total of $110,000 by the Florida State University Research Foundation to help move the discoveries from the laboratory to the commercial marketplace.
Ranging from obesity-fighting drugs to the next generation of low-power electronics, the latest round of awards from Florida State's biannual $250,000 Grant Assistance Program (GAP) are intended to help each project reach new milestones on their march to real-world implementation. The winners of the GAP awards are researchers or research teams who can most clearly identify the commercial viability of a product, process or license that will come from their efforts.
"Helping researchers kick-start the process of turning their discoveries into everyday applications is what Florida State's GAP program is all about," said Kay Stephenson, president and CEO of the Tallahassee-based company Datamaxx Group and chair of the GAP committee. "This latest round of the competition presented us with eight very attractive commercialization proposals. I just wish we could have funded them all."
The six research projects that received funding for the spring 2012 GAP competition are focused on:
Increasing the chances of a full recovery for stroke victims — $35,000: Ewa Bienkiewicz, Pradeep Bhide and Jacob Vanlandingham are working to identify and refine a drug compound that can reduce secondary injury from hemin, a natural, but toxic, product of bleeding. Once perfected, the new treatment could significantly reduce the tissue damage that occurs in the body if administered within 24 hours of a stroke.
Developing new drugs in the fight against obesity — $20,000: Michael Overton, Amy Sang and Martin Schwartz have identified four lead compounds that have been shown to reduce fat cell formation and will now evaluate the effectiveness and toxicity of these compounds in animal models.
Creating new tools in the fight against fibrosis-related diseases — $20,000: Branko Stefanovic will conduct animal model testing on drug compounds that work to inhibit the body's ability to synthesize collagen within internal organs such as the liver. If successful, these new drug compounds could stop the progress of deadly diseases such as cirrhosis of the liver, pulmonary fibrosis and hardening of the arteries.
Creating the next generation of crystalline materials for electronics — $15,000: Theo Siegrist and Jeffrey Whalen are developing and optimizing new crystal-based materials that are expected to significantly improve the performance of low power solid-state storage for future generations of personal electronics.
Cutting DNA sequencing costs and time frames for biologists — $15,000: Alan Lemmon is refining DNA sequencing technology that allows researchers to map the key differences between genomes of different animal species quickly and inexpensively. This technology would significantly reduce the cost and time to understand evolutionary differences among species, and the hereditary traits that allowed them to survive.
Making airships a viable option for the transportation industry — $5,000: Juan Ordonez and Sean Barton are building a system of lightweight vacuum chambers that could have aerospace, medical device and energy applications. In particular, their invention could replace existing airship ballasting systems with inflatable vacuum chambers that are 50 times lighter, opening up the doors of opportunity for the mainstream commercial use of such airships.
Funded since 2005, the highly competitive GAP program is administered by Florida State University's Office of Intellectual Property Development and Commercialization (OIPDC). All GAP program submissions are reviewed and selected by a committee of local business leaders. Winners report back to the committee six months after receipt of the award to provide an update of their activity. Staff members from the OIPDC and GAP committee provide ongoing support to GAP participants through the pursuit of potential corporate partners, mentors and additional funding opportunities.
For more information about the GAP Program, visit www.research.fsu.edu/research-offices/oc/gap/.
Florida State University, rated RU/VH ("Research University/Very High" research activity) by the Carnegie Foundation for the Advancement of Teaching, is one of the nation's leading research and creative-activity institutions. With nearly $204 million in external research funding in 2011, and a large collection of unique, cutting-edge scientific and performing arts facilities, Florida State offers faculty and students unparalleled opportunities to expand the frontiers of knowledge and discovery in their areas of expertise. To learn more about what Florida State has in store for the world, locate a subject matter expert or arrange an interview on a specific research or creative topic, contact Tom Butler at tbutler@admin.fsu.edu, or Florida State's News and Research Communications Office at (850) 644-4030.