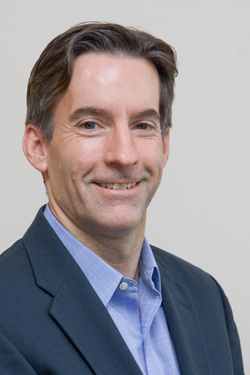 Distinguished chemistry researcher John Straub will conduct two guest lectures at Florida State University through the Phi Beta Kappa Visiting Scholar Program.
Straub, a professor and chairman of the chemistry department at Boston University, will meet with FSU faculty and students in the Department of Chemistry and Biochemistry and the Institute of Molecular Biophysics on Oct. 13-14. He will also conduct a free, public lecture titled "When Protein Folding Goes Wrong: Probing the Molecular Origins of Amyloid Disease." The lecture will take place:
THURSDAY, OCT. 13
2:30 – 3:30 P.M.
LECTURE HALL OF THE CHEMISTRY SCIENCE LABORATORY (CSL 1003)
102 VARSITY WAY
FLORIDA STATE UNIVERSITY
In addition, Straub will give a second lecture titled "Automata: The Past, Present, and Future of Simulating Our World." This lecture, which is also free and open to the public, will be held:
FRIDAY, OCT. 14
11:15 A.M. – 12:15 P.M.
KASHA LABORATORY (KLB 112), INSTITUTE OF MOLECULAR BIOPHYSICS
91 CHIEFTAN WAY
FLORIDA STATE UNIVERSITY
A member of the Boston University faculty since 1990, Straub is a recipient of that university's Gitner and Metcalf awards, both for excellence in teaching. His research focuses on the development and use of mathematical and computational models to uncover the principles governing the fundamental processes of energy transfer, signaling, folding, misfolding and aggregation that underlie protein function. In addition, he is actively involved in innovative science outreach at the elementary, middle and high school levels. Co-editor of the book "Proteins: Energy, Heat and Signal Flow," he also is an associate editor of the Journal of Chemical Physics.
Since 1956, the Phi Beta Kappa Visiting Scholar Program has been offering undergraduates throughout the United States the opportunity to spend time with some of America's most distinguished scholars. The purpose of the program is to contribute to the intellectual life of the campus by making possible an exchange of ideas between the visiting scholars and the resident faculty and students.
For more information on Straub's lectures, visit the Phi Beta Kappa website or contact Professor Wei Yang of the FSU Department of Chemistry and Biochemistry at (850) 645-6884 or yyang2@fsu.edu.