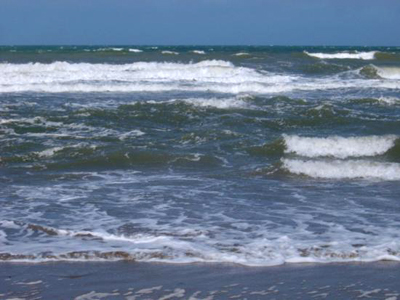 When people hear about climate change, it's usually about the average global temperature increase over the next 50 to 100 years. But farmers, policy makers and others need to know how global changes will affect local and regional areas in the short term.
Enter the new Florida Climate Institute. A joint venture between The Florida State University and the University of Florida, the FCI seeks to develop reliable scientific information and new technologies aimed at helping Floridians achieve economic benefits and environmental sustainability in a variable and changing climate. The institute will provide information about changes occurring over the next few months through the next 30 years.
Distinguished Professor James W. Jones of the Department of Agricultural and Biological Engineering at UF is the director of the FCI. Eric Chassignet, professor and director of the FSU Center for Ocean-Atmospheric Prediction Studies (COAPS), is co-director.
"Climate variability and change pose significant economic, food security and environmental risks worldwide," Chassignet said. "Drought, storms with heavy rain, high winds, flooding and freeze events cause millions of dollars in losses to the agricultural and natural resources sectors each year in Florida and billions of dollars globally. Decision makers need reliable, scientifically sound, locally specific climate information for the next few months at multiple time scales to help evaluate various options for climate change adaptation and mitigation."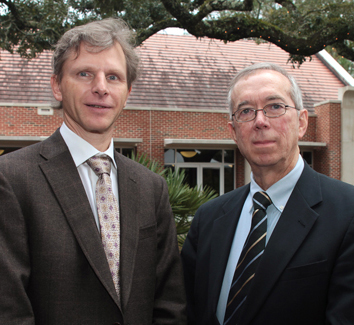 The institute formally announced its establishment on Nov. 16 with a kickoff program designed to promote interdisciplinary partnerships among universities and the broader community, including government agencies and the private sector.
"Only the cooperative efforts of a broad range of scientists and scholars will allow us to meet the challenges of climate change and sea level rise," Chassignet said. "The FCI was conceived to support this interdisciplinary approach, recognizing that the issues we face cross all political, disciplinary and professional lines and may affect all segments of society."
The institute builds on a decade of successful collaboration between researchers at FSU and UF. It began taking shape about two years ago when researchers started exploring ways to expand the climate-related research, teaching and outreach programs that were already taking place, Chassignet said.
"The relationship between researchers at UF and FSU has been highly successful and has led to national and international recognition of our work on climate and agriculture in the Southeast," Jones said. "The creation of the FCI builds on this successful collaboration, bringing greater focus to address research and education needs in Florida and broadening the scope to include a wide range of sectors in the state."
A long-term goal is to broaden the institute to include other Florida universities, according to Jones and Chassignet.
Examples of current institute projects include determining the carbon footprint baseline for Florida strawberry production; negotiating water management in the Apalachicola Chattahoochee-Flint (ACF) river basin; and investigating offshore wind power potential in the Northern Gulf.