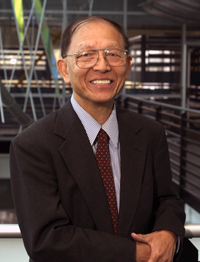 Ching-Jen "Marty" Chen, a professor of mechanical engineering and dean of the Florida A&M University-Florida State University College of Engineering, has received a major award from the American Society of Mechanical Engineers. Chen recently received the society's Fluids Engineering Award, which is presented annually to an individual for outstanding contributions over a period of years to the engineering profession, and in particular to the field of fluids engineering, through research, practice or teaching.
Chen was formally presented with the award during the Fluids Engineering Summer Conference, held Aug. 10-14 in Jacksonville, Fla. In addition to a $1,000 honorarium, he was presented with a bronze medal and a certificate, the latter of which stated that he was being honored "for contributions in computational fluid dynamics through the creation of the finite analytic method; and for promoting the engineering use of the turbulence model, exploring the effects of magnetic field on blood flows and pioneering the magnetic micro-pump design."
"I feel very much honored by the recognition of the American Society of Mechanical Engineers," Chen said of the award. "I should share the award with all graduate students who have collaborated with me in my research. Without them, I would not be able to achieve the contributions cited in the citation."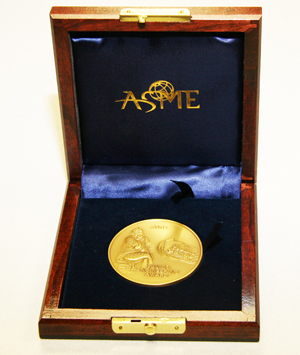 Chen has served as the dean of the FAMU-FSU College of Engineering since 1992. He also holds a position on the college's faculty as a professor of mechanical engineering and is an affiliated professor in biomedical engineering. Among his many accomplishments during 40 years of academic life is his creation of the finite analytic method, which improved the accuracy and the stability of numerical solutions for laminar, or "smooth," flows and turbulent, or "rough," flows.
In recent years, Chen has conducted extensive research in biomedical engineering and has studied the effects of magnetic fields on biological cells, as well as the functions of magnetic micro-devices and nanotechnology. His achievements include the development of a procedure that enables the separation of red blood cells from whole blood using magnetic fields, as well as conducting research into the development of tiny, magnetized mechanical pumps that can be implanted under the skin, allowing for a steady, controlled delivery of drugs into a patient's bloodstream.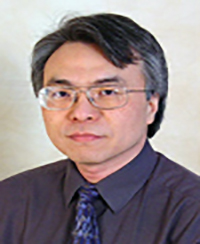 "This is a well-deserved award for Dean Chen," said Chiang Shih, chairman of the Department of Mechanical Engineering in the FAMU-FSU College of Engineering. "Over the years, he has been active in conducting research and supervising graduate students, notwithstanding his demanding administrative responsibilities as the dean of the college. His hard work and sustained scholarship have been an exemplary model for all faculty."
Over the course of his career, Chen has supervised numerous postdoctoral and visiting scholars, 38 doctoral dissertations and 32 master's theses; taught 25 different courses; and authored or co-authored more than 100 journal articles and five books, as well as editing five additional books, on turbulent flows and heat transfer, turbulence modeling, computational fluid dynamics and flow visualization. He also holds four patents.