In a banner year for Florida State University, three young members of the FSU faculty have been selected to receive prestigious Career Awards from the National Science Foundation (NSF) to help them build upon accomplishments in their respective areas of research. The three NSF awards are the most ever received at one time by FSU.
Selected for the awards are:
Irinel Chiorescu, an assistant professor in the department of physics, who will receive $500,000 over five years
Piyush Kumar, an assistant professor in FSU's department of computer science, who will receive $400,000 over five years
Hui "Helen" Li, an assistant professor in the Florida A&M University-Florida State University College of Engineering, who will receive $400,000 over five years
According to its Web site, the NSF offers the awards "in support of the early career-development activities of those teacher-scholars who most effectively integrate research and education within the context of the mission of their organization."
"This is just another indication of the momentum for academic excellence that is building on our campus," said Kirby W. Kemper, FSU's vice president for Research. "Until this year, FSU had received a total of six NSF Career Awards. To have our faculty now receive three at one time is a significant accomplishment."
Of those previous award recipients Kemper spoke of, one — Susan Latturner, an assistant professor of chemistry and biochemistry at FSU – received her Career Award from the NSF just five months ago. Latturner will receive $529,674 over five years to pursue her area of research, which involves synthesizing new magnetic materials and potential hydrogen storage alloys in mixed molten metal solvents.
This award year's recipients are a diverse group: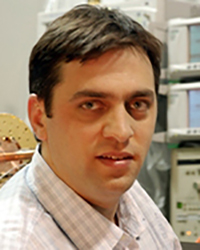 Chiorescu, an experimental physicist and recipient of a Alfred P. Sloan Research Fellowship in 2006, investigates the quantum behavior of condensed matter at extremely low temperatures. As part of the Condensed Matter Science Group at FSU's physics department and National High Magnetic Field Laboratory, his studies focus on quantum magnetic spins in interaction with probe photons and random environments. Greater knowledge of these phenomena one day could lead to breakthroughs in the area of quantum computing, which has the potential to create computers exponentially faster than the ones in use today.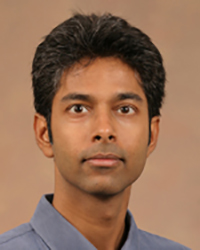 Kumar, a computer scientist, does research on the design, analysis and implementation of algorithms for geometric problems, particularly problems with applications in areas such as pattern recognition, machine learning, optimization and computer graphics. His work involves designing efficient methods to solve problems that are both theoretically appealing and practical. Among other things, his research on surface reconstruction is of key importance for users of this technology, which include the automotive, aircraft, aerospace, movie, computer gaming and medical industries; civil surveyors; and developers of security and geographic information systems.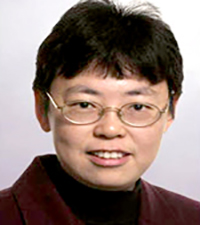 Li, an electrical engineer, performs research at FSU's Center for Advanced Power Systems that could lead to lower-cost and more-efficient use of electricity from a variety of sources, including fuel cells, photovoltaic cells, rectified wind generation and batteries. She is working to develop devices known as multi-port, bi-directional DC-DC converters that are a key enabling technology for distributed generation, electric cars, ships and other vehicles in which alternative energy sources and energy storage will play an increasingly important role.
"These three young researchers are at the cutting edge of human knowledge in their respective fields," Kemper said. "With the support of the National Science Foundation, Florida State University and others, they now have an opportunity to push scientific boundaries in ways that could yield breathtaking results for our society."
The FSU Career Grants are among 250 awarded so far this year. Last year the NSF awarded 413 Career Grants.