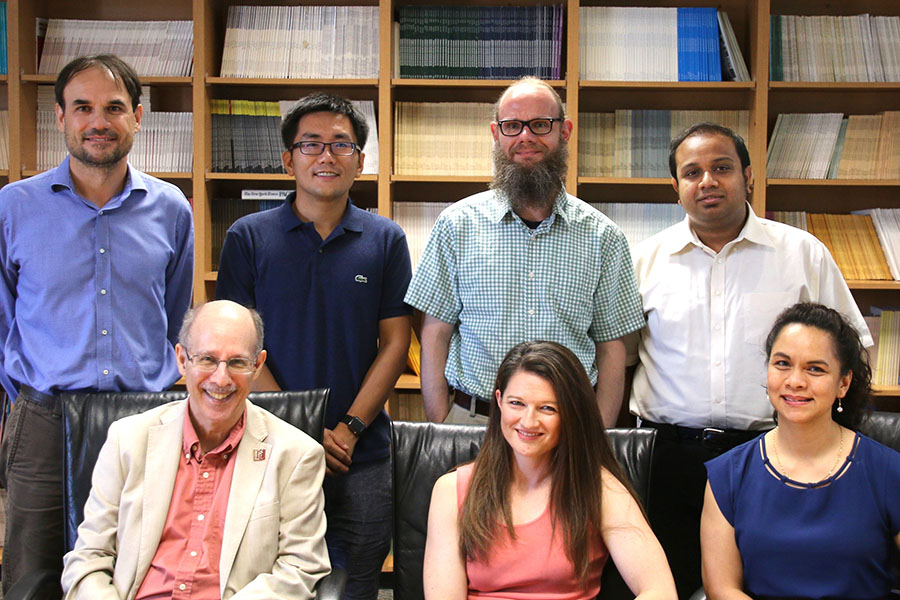 A team of Florida State University researchers has received a $2.9 million grant from the National Institute on Aging to identify new ways to detect and treat age-related cognitive decline and dementia.
Professor of Psychology Walter Boot and Assistant Professor of Computer Science Shayok Chakraborty will lead a multidisciplinary team of researchers investigating the challenges with early detection and treatment of cognitive decline.
The ability to detect that someone is on the cusp of cognitive decline has large implications for how dementia is studied. Treatments and interventions can be tested before potentially irreversible changes in brain structure and function occur.
"As the population in the United States and around the world ages, it will be important to understand ways to detect cognitive change as soon as possible so individuals experiencing these changes can be treated and supported," Boot said. "This project will help develop effective methods through which cognitive changes can be monitored over time in someone's own home, using technology."
Florida State's Institute for Successful Longevity served as a critical resource for the formation of this research team. In addition to Boot and Chakraborty, the team includes Assistant Professor Zhe He from the School of Information; Assistant Professor Dawn Carr from the Department of Sociology; Professor Antonio Terracciano from the College of Medicine; Professor Mia Lustria from the School of Information; and Professor Neil Charness, who is the director of the Institute for Successful Longevity.
Although mobile cognitive assessments and training are available, they are only part of the solution, Boot said. Study participants need to engage with assessment and training over a long period of time. This project will develop artificial intelligence-based reminder systems to help ensure long-term engagement with home-based cognitive assessment and cognitive training protocols. AI reminder systems will learn about the user and adapt based on their history and their preferences.
"This project involves fundamental AI challenges such as learning from multiple sources of heterogeneous data, learning from data on-the-fly in real time, as well as learning in the presence of weak supervision and noisy annotations," Chakraborty said. "This research will result in the development of next-generation AI-based assistive aids for the elderly, with the potential to improve their health and well-being, as well as promote independent living."