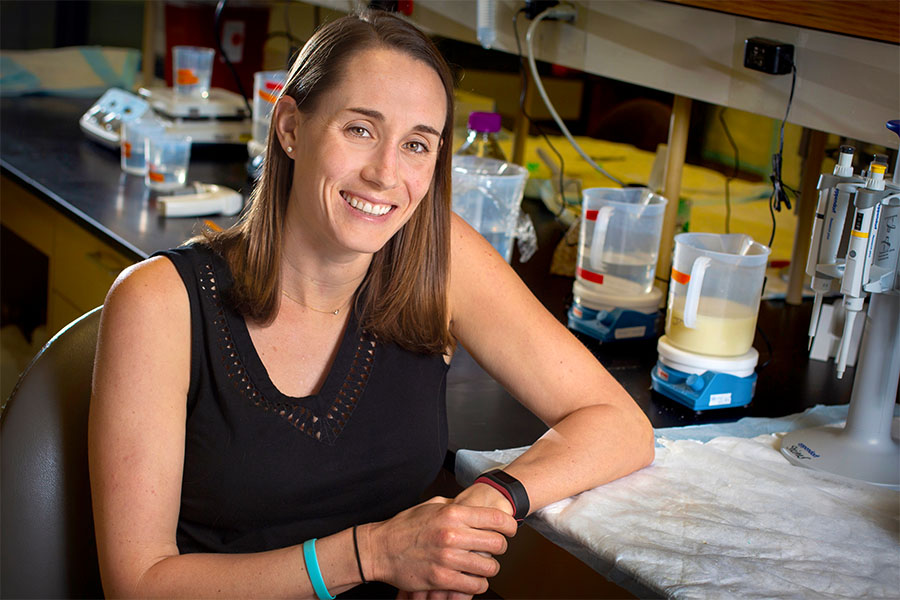 A Florida State University researcher is exploring the effects of chronic alcohol consumption on cancer cachexia, a common condition cancer patients suffer from that is characterized by the loss of muscle mass.
Assistant Professor of Nutrition and Exercise Science Jennifer Steiner has received a $750,000 grant from the Florida Department of Health to investigate how drinking excessive amounts of alcohol before and during treatment can affect the development of this debilitating condition.
Cancer cachexia is the weakening and wasting away of body tissues, primarily fat mass and skeletal muscle, due to cancer. Steiner, who worked in a cancer center during a dietetics internship, saw many patients suffering from this syndrome despite efforts to optimize nutritional interventions.
"We already know that cancer affects the muscles, and we know that alcohol does too, so I wanted to look at them together," Steiner said. "The combination of these two factors is a very under researched area."
Steiner and her students will investigate two models of alcohol consumption. The first will focus on how chronic alcohol consumption — more than three drinks per day for women and four for men —  that occurs prior to cancer development affects the severity of cancer cachexia. The second model will look at the effects of continuing to consume alcohol throughout chemotherapy.
The researchers will also measure several functional parameters including levels of fatigue, muscle strength and neuromuscular capability. These are factors closely related to quality of life, which is often decreased by cancer and its treatment.
"If you can't move well or do things like get a gallon of milk out of the fridge due to muscle weakness, your functional independence and quality of life is greatly reduced," Steiner said.
Although this work will be conducted in animal models, it will provide the basis for further research on the condition in humans and make way for clinical recommendations.
"Hopefully this is a good starting point to understand whether consuming alcohol is harmful or not for this condition," Steiner said.