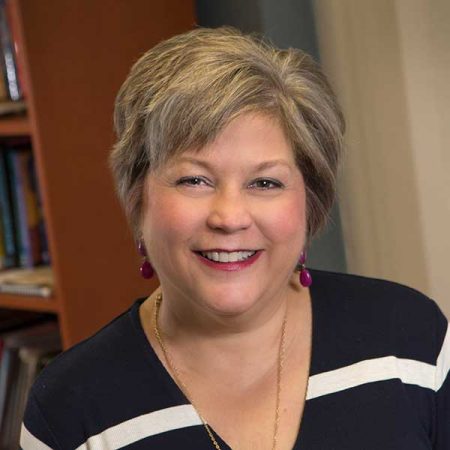 Florida State University's Lisa Scott, the director of clinical education at the School of Communication Science and Disorders, has received a prestigious award from the Stuttering Foundation, an advocacy group that provides education, training and information to children and adults.
Scott received the inaugural Dr. Alan Rabinowitz Award for Clinical Excellence at the 2018 American Speech-Language-Hearing Association Convention in Boston.
Scott, a licensed speech-language pathologist and research associate at FSU, was praised for enriching many lives through her work.
"Lisa Scott's remarkable career has touched hundreds of thousands of lives," said Jane Fraser, president of the Stuttering Foundation. "Students all over the world are trained using her masterpiece, 'Basic Clinical Skills.' Another of her works of art is the workbook for school-age children."
Fraser described Scott as a driving force in her field, who has skillfully addressed the needs of individuals affected by stuttering, as well as the therapists working to help them.
About the Stuttering Foundation
Malcolm Fraser, a successful businessman who struggled with stuttering, established and endowed the nonprofit Stuttering Foundation in 1947. The Foundation provides free online resources at www.StutteringHelp.org for people who stutter and their families, as well as support for research into the causes of stuttering. The Foundation's global initiative reaches 147 nations each year. A Spanish-language version of the Stuttering Foundation website can be found at www.tartamudez.org. This resource is the only such one in the U.S. for Spanish-speakers, and is utilized by people throughout Latin American as well. The site has the same free resources as the regular Stuttering Foundation website. One such resource is a downloadable brochure called "Stuttering and the Bilingual Child."