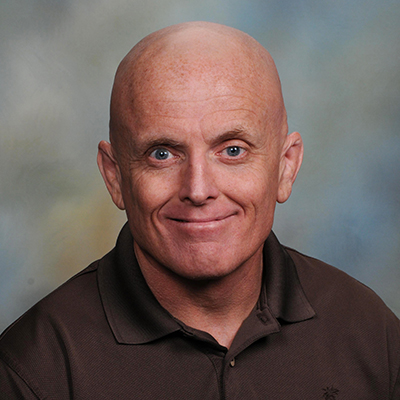 A Florida State University College of Nursing faculty member has been selected for induction as a fellow into the prestigious American Academy of Nursing.
Professor James Whyte IV is one of 195 highly distinguished nurse leaders who will join more than 2,500 academy fellows who are nursing's most accomplished leaders in education, management, practice and research from around the globe.
"It is an honor to be recognized as a fellow by the American Academy of Nursing," Whyte said. "I am hopeful that being admitted into the academy as a fellow will open new doors to me as a researcher and leader in nursing. I intend to keep working hard to forward my program of research."
Whyte's induction will take place Nov. 3 in Washington, D.C., during the academy's annual conference.
"The College of Nursing is excited about Dr. Jim Whyte's selection for induction into the American Academy of Nursing" said Judith McFetridge-Durdle, dean of the College of Nursing. "We are very proud of Dr. Whyte's professional accomplishments and this prestigious recognition."
McFetridge-Durdle, John Lowe, executive director for the Center for Indigenous Nursing Research for Health Equity, and College of Nursing faculty members Graham McDougall, Barbara A. Smith and Mai Kung are also fellows of the American Academy of Nursing.
Whyte began his professional career in the U.S. Marines and was later selected for a commissioning program during which he chose the Nurse Corps option. During his service, Whyte traveled extensively and served all over the world.
Following his military career, he entered academia to further his work with young people and to engage his program of research free of the rigors of military service.
"Having entered academia after a career in the Navy and Marine Corps, I often feel that I had a bit of a late start in my academic career," Whyte said. "However, I have been fortunate to have solid colleagues throughout my career who facilitated my growth and provided opportunities."
Whyte maintains an active clinical practice as a nurse practitioner, with a focus in family and pediatric care, orthopedics and sports medicine, and people living with HIV/AIDS.
His research focuses on the development of expert performance in nurses and other health care professionals, along with the care of people living with HIV/AIDS.
Whyte's work has resulted in advances in measurement and cultivation of expert performance in nurses and the classification of novice clinical behaviors through novel approaches to the care of people living with HIV/AIDS.
He holds a doctorate in nursing from Case Western Reserve University in Cleveland, and a doctorate in public health from the University of Leicester in the United Kingdom. He is a distinguished scholar and fellow of the National Academies of Practice.