The Florida State University College of Medicine broke ground today on a 10,000-square-foot medical facility that will be home to the school's full-service primary-care health center starting next year.
"We're breaking ground today, but this facility has been a vision for the College of Medicine for many years," said Dean John P. Fogarty, a family physician who has made a career of teaching the importance of primary care.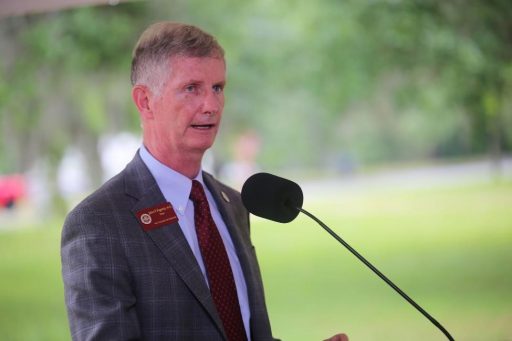 The new health center is being constructed at Roberts Avenue and Eisenhower Street in southwest Tallahassee and will provide a range of primary-care services not currently available in that corner of Leon County. Known as FSU PrimaryHealth, the center will include 15 patient exam rooms, two rooms for behavioral-health services, two health-procedure rooms and a community room.
"Our faculty members will have an opportunity at FSU PrimaryHealth to maintain their practice skills, get valuable interaction with patients and their families, and teach and mentor both medical and PA students in a clinical setting across the entirety of their time at the College of Medicine," Fogarty said.
The chosen site is an ideal location for bringing health care to a medically underserved community, according to Fogarty.
"The College of Medicine looks forward to a long and supportive relationship with them," he said. "Our students will have an opportunity to get to know patients and the medical conditions they face in a way that goes far beyond the typical six-week clinical rotation."
Childers Construction Co. is the contractor for the $3 million facility, designed by DAG Architects. Work will begin in a few weeks and is expected to be completed in early 2019.