The Florida State University College of Nursing will recognize two distinguished graduates, one faculty member and one student when it presents the 2017 Distinguished Graduate, DAISY Faculty and DAISY Student in Training awards during the Annual Alumni and Faculty Awards ceremony Nov. 17.
The College of Nursing's Distinguished Graduate Award, established seven years ago, recognizes outstanding alumni and their contributions to the health care of patients, through nursing care, research and demonstration of the ethics and values of the nursing profession. 
The 2017 Distinguished Graduate and DAISY Award winners are: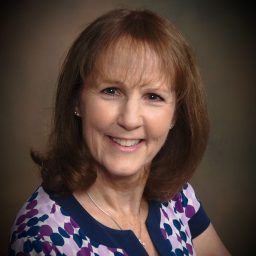 Distinguished Graduate – Practitioner
Margaret E. Polk ('76), BSN, RN, NCSN has been a school nurse in the Pasco County School District in Florida for 26 years. Polk, a resident of Dade City, is a member of the National Association of School Nurses and the Florida Association of School Nurses (FASN). She became a nationally certified school nurse in 2001 and is currently employed as the school nurse at Pasco High School. Polk also supports the district in emergency management and coordination of CPR/AED and first aid trainings. 
Caring for children is Polk's primary goal, and she is skilled at finding resources, such as Pasco County's mobile medical unit, the Ronald McDonald Care Mobile and the dental clinic at nearby R.B. Cox Elementary, so students get the care they need. Polk also oversees the school's Assist, Believe and Care (ABC) program, which provides aid to students and their families with clothing, school supplies, food and financial support for rent and utilities.
Polk was recognized by FASN as the 2017 Florida School Nurse of the Year based on her volunteer work coordinating student services teams and advocating for migrant families in the Dade City community. In addition to her work in the community, Polk has volunteered on district, state and national committees.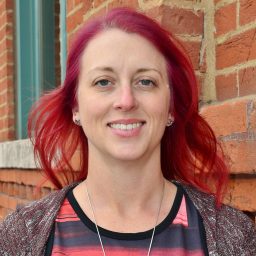 Distinguished Graduate – Community Service
Tara Haskell (BSN '05), MS, RN, CPN began her career in pediatric nursing in 2005 after receiving her BSN from Florida State University. Following graduation, she worked as a traveling nurse, moving from coast to coast and finally landing in Denver in 2009. Haskell has worked in most specialties in pediatrics including oncology, medical-surgical, orthopedics, pulmonary, cardiology, PICU, NICU and the emergency department. In November 2014, she joined the Denver College of Nursing, where she teaches pediatric simulation, health assessment and pediatric didactic classes. She also helped design and teach classes for the online RN to BSN program.
Haskell is the operations coordinator for the Global Health Perspectives (GHP) program and has led international medical trips to Uganda and India with the GHP students. She coordinates local volunteer events, plans and delivers educational meetings on global health for the students and faculty, manages and interviews students seeking to go on international medical missions, prepares students for international medical internships all over the world and volunteers locally.  
Haskell received her master's degree from Regis in 2014 with a dual focus in nursing leadership and education.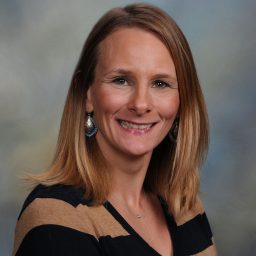 DAISY Faculty Award
Mandy Bamber, Ph.D., RN, a native of Key West, graduated from the Florida State University College of Nursing in 2000 with a BSN and in 2008 with her MSN. Early in her nursing career, Bamber's focus was on obstetrical and newborn nursing. During this time, she frequently served as a preceptor for nursing students and found her love for teaching.
Bamber has taught a variety of courses since joining the FSU College of Nursing in 2008, including foundations, foundations lab, health assessment lab, communication in nursing, maternal-child clinical, acute and chronic clinical, leadership lab, evaluation methods in nursing education and women's health. Her end-of-course evaluations are exceptional and consistently rated above a 4.5. She takes pride in ensuring that her students have the best possible experiences and that they learn as much as possible while in the nursing program. 
In May 2016, Bamber completed her Ph.D. at Saint Louis University with a focus in nursing education. Her research focuses on mindfulness meditation as an intervention. In the future, Bamber would like to expand her research and examine the effects of mindfulness meditation interventions on informal caregiver burnout, specifically with caregivers of medically needy children. She is currently working with a Ph.D. candidate and his committee from the Family Institute in the College of Human Sciences on a research project that examines the effects of spousal relationships on glycemic control of Type 2 diabetics.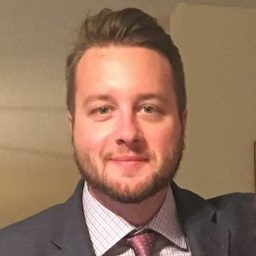 DAISY in Training Award
George Johnson is an ambitious, curious, clinically competent and exceptionally compassionate nursing student. From a young age, the native of Horry, S.C., felt a calling to serve others. He spent the first six years after high school as a medic in the U.S. Air Force. His journey to nursing began in 2014 when he attended a small state college, graduated summa cum laude and became a member of the Phi Theta Kappa honor society. In 2017, Johnson was accepted to FSU's Accelerated BSN program. A dedicated father and husband, he knew this would be a life-changing opportunity for him and his family. Johnson is a member of Sigma Theta Tau International, a global honor society of nursing. Upon graduation, he hopes to move home to South Carolina to begin a family nurse practitioner program and work as a critical care nurse.