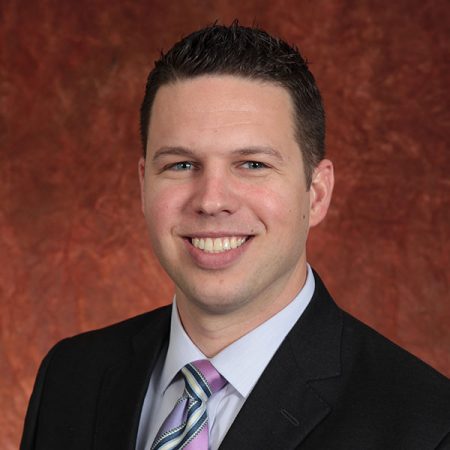 Fourth-year medical student John Dudley began med school with an idea about helping patients not only as a physician but also as a health-policy advocate. He pursued both his medical degree and a master's in public health at FSU.
Now, Florida stands to reap rewards from his ambition. Dudley worked with University of Miami medical student Hansel Tookes III to advocate for a bill for a needle-exchange pilot program to the Florida Legislature. It would allow intravenous drug users in Miami-Dade County to exchange used syringes for clean ones.
The bill was rejected in 2013, and in 2014 it passed the House and Senate, but the two couldn't agree on language before time expired. In 2015, the bill was one of many put on hold as the Legislature focused on the state budget.
With persistence from Dudley and Tookes, the bill passed both houses of the Legislature in February and was signed into law by Gov. Rick Scott in March.
"The bill went through changes over the years, and I helped negotiate those changes," said Dudley. "Originally, it was going to be a statewide program, but the pilot program allows the program to be assessed after five years to determine whether it could be beneficial statewide."
Miami-Dade County has the highest rate of new HIV infections of any county in the nation. Florida has seen a 25-percent increase in new cases over the last year, Dudley said.
Giving drug users access to clean needles might seem like an odd idea. But Dudley explains that when they enter the health-care system to exchange dirty needles, they also get access to help for their drug problem.
"There is a 60-percent increase of those entering drug treatment because of this plan," Dudley said. "There is a 40-percent increase of people getting a job within six months of entering one of these exchange programs."
In turn, clean needles, and reducing the number of people with addictions, will help cut down on the spread of infection.
"The pilot program will save hundreds of millions of dollars annually by not treating the acute and chronic illnesses associated with HIV, Hepatitis C and other infections, and it will save countless lives," Dudley said.
"It doesn't get much more pure in terms of public-health policy than that."
Dudley first heard about the proposal four years ago when Tookes, then a second-year med student at UM, presented it at a Florida Medical Association meeting.
"I read the proposed bill and sought him out at that meeting to see if there was anything I could do to help, as I was a first-year medical student who was conveniently located in Tallahassee," Dudley said. "He brought me up to speed, and we've been working together on this project ever since."
In order to persuade legislators to create a program where hospitals would give drug users free needles Dudley and Tookes had to dispel certain myths.
Florida law previously prohibited programs allowing drug users to exchange used needles for clean ones. Many members of the Legislature in districts filled with conservative constituents initially opposed such programs on moral grounds.
Tookes, whose late grandfather was a longtime athletics administrator at Florida A&M University in Tallahassee, began studying the problem when he and other UM students spent months interviewing IV drug users in Miami.
One of the things they discovered was that the people they interviewed were discarding about 95 percent of their dirty needles in city streets. A needle-exchange program in San Francisco had reduced that number to around 13 percent.
Sen. Oscar Braynon, a Democrat from Miami Gardens, said the bill deserved additional consideration this year with Florida at risk of losing more than $1 billion in federal funding for hospitals that treat uninsured patients.
"It's easy to give the legislators data, and show them a graph," Dudley said. "But then they now have to go back to their constituents and say, 'This is why I voted for this.' We had to tell them that even though it may seem counterintuitive, in actuality these types of programs reduce the number of drug addicts and new HIV infections, while saving taxpayers hundreds of millions of dollars."
Tookes is now a resident in internal medicine at Jackson Hospital in Miami, where he spends part of his time working in the HIV clinic. Dudley will graduate in May after reaching a milestone in helping to shape public-health policy.
"The Miami-Dade Infectious Disease Elimination Act is a great first step in combating new infections of HIV, Hepatitis C and other infectious diseases among intravenous drug users," Dudley said. "A similar pilot program was performed in Washington, D.C., and showed that new HIV infections had been reduced by 80 percent."