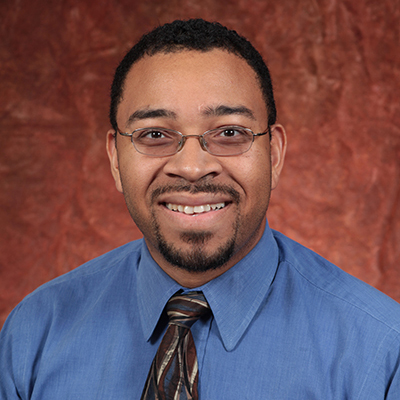 Kendall Campbell, associate professor of family medicine and rural health in the Florida State University College of Medicine, is one of four physicians in the nation to be named a 2014Institute of Medicine (IOM) Anniversary Fellow.
Campbell is recipient of the James C. Puffer, M.D./American Board of Family Medicine Fellowship.
The fellowship program, created in 2005 to commemorate the IOM's 35th anniversary, enables "talented, early-careerhealth science scholars to participate actively in the work of the IOM and to further their careers as futureleaders in the field."
Selected fellows will continue to serve in their primary academic posts while also engaging part-time over a two-year period in health and science policy work with the IOM. The fellows will work with an IOM board and an expertstudy committee or roundtable related to their professional interests, including contributing to IOM reports orother products. The fellowship includes a $25,000 research stipend.
"The fellowship is an opportunity to work with health-care leaders, scientists, clinicians and policy experts from all over the country to impact the health of our communities and inform our government, health-care administrators and policymakers," Campbell said. "This opportunity will give me additional skills and perspective for teaching our learners to provide care for underserved populations."
Campbell completed the Program in Medical Sciences (PIMS) at Florida State before earning a medical degree from the University of Florida in 2001. As an undergraduate at Florida A&MUniversity, he was one of the first to serve as a mentor in the PIMS SSTRIDE outreach program. SSTRIDE continues tooperate at the College of Medicine as a successful effort to create a more diverse pool of applicants tomedical school.
In addition to his teaching duties, Campbell serves as co-director of the Center for Underrepresented Minorities inAcademic Medicine at the College of Medicine.
Fellowship recipients were selected based on professional qualifications, reputations as scholars, professionalaccomplishments and relevance of current field expertise to the work of the IOM. Each will collaborate witheminent researchers, policy experts and clinicians from across the country. They will help facilitate initiativesconvened by the IOM to provide nonpartisan, evidence-based guidance to national, state and local policymakers,academic leaders, health-care administrators and the public.