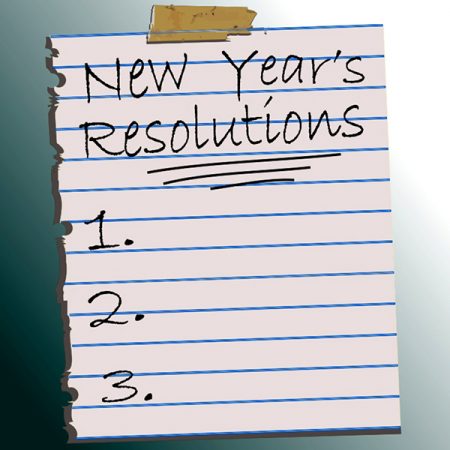 It's no surprise to see your local gym packed to the gills come Jan. 2.
Whether you're swearing up and down that 2014 will be the year you get in shape or you're trying to shed some of those holiday pounds, you might be trying to draw up a plan of attack.
Low carb? Low fat? Weight lifting? Running? Maybe a combo?
Here's some advice from Florida State University exercise and willpower experts on how to make the most out of your health and fitness goals in the new year.
Step one: Get moving
It's good to be optimistic and set goals, but start with little ones such as walking the dog each day after work, said Nutrition, Food & Exercise Sciences Associate Professor Lynn Panton.
You can slowly build up your workout to include longer walks, some running and weigh tlifting. But start with adding smaller, more manageable workouts into your schedule.
"Just taking that walk is so important for stress and glucose levels," she said.
Step two: Set a schedule
"We all have these iPhones attached to us," said Mike Ormsbee, assistant professor of Nutrition, Food & Exercise Sciences in the College of Human Sciences. "Put your workout on your schedule the same you would a meeting with your boss. You wouldn't miss a meeting with your boss. Think about your workout the same way."
Roy Baumeister, professor of psychology and author of the New York Times bestseller "Willpower: Rediscovering the Greatest Human Strength," agrees, adding that it's easier to keep to a schedule if it is convenient to your everyday life.
"If you belong to a gym that's a 20-minute drive, and so you have to figure out when to go, and what to do when you get there, and so forth, your willpower will be squandered in many ways," Baumeister said. "Devise a simple, convenient routine that won't require any additional decisions or steps. For example, instead of joining a gym, get yourself to take a jog or even just a fast walk around your neighborhood every day or two at a set time."
Step three: Keep at it
Sometimes sticking to that exercise routine — whether it's a New Year's resolution or not — can be the hardest part.
Maybe you're extra busy come March or perhaps you've hit your goal weight and think that you can ease up on the exercise. But, there can be hidden costs to simply stopping your workouts.
A study by Ormsbee measured the overall body fat, lean muscle mass and resting metabolic rate of collegiate swimmers at the height of their season. When the season concluded, the swimmers took several weeks off to rest, so researchers took their measurements again. After five weeks, the swimmers' body fat had jumped 2 percent and aerobic fitness plummeted by 8 percent.
Ormsbee said he is unaware of any study looking at what happens when a sedentary person starts then stops an exercise program, but there is reason to believe that a similar trend would occur.
That doesn't mean you have to be continuously training for a marathon. Pick a routine or workout that works best for you.
"The most important thing to do is to pick a plan and stick with it," Ormsbee said.