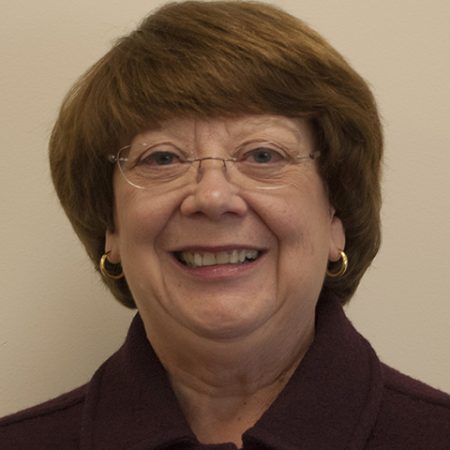 Doctoral nursing students, nurse educators and nurses from area hospitals and health care agencies gathered at Florida State University's College of Nursing to discuss the future of their profession, showcase best practices and hear from experts in the health care field.
Those attending the 2013 Statewide Nursing Summit Nov. 14, hosted by Florida Blue Foundation, the Florida Action Coalition and the Florida Center for Nursing, networked and talked through strategies and goals in the face of changing health care policies. The summit was held at the University of South Florida in Tampa and simulcast at Florida State, the University of Miami and Pensacola State College.
Florida State College of Nursing interim dean Dianne Speake expected 48 people at the university location and was pleased to accommodate 60. This first statewide nursing summit was held in response to an Institute of Medicine report on the future of nursing, she said. That report laid out general recommendations, first and foremost that those in the field must work to reform state scope-of-practice laws that stymie nurses in their practice.
"We know that we have a scarcity of primary health care physicians, and nurse practitioners help fill that gap," Speake said. However, there are barriers that prevent nurses from practicing to the full extent of their education and professional training.
For example, she said, Florida is one of a handful of states that by law does not allow nurses to prescribe controlled substances.
Nurses should be full partners in redesigning health care policy in the United States, she said. And Florida State University nursing graduates can have a voice in that discussion.
"Health care policy is one focus of our curriculum. How do you change policy? Our students are being prepared to participate in that dialogue," Speake said.
Summit speakers addressed increasing the value of nurses in an era of health care reform. Workshop sessions focused on anticipating challenges in the profession in the local area.
Florida State Doctor of Nursing Practice student Tanya Douglas said the summit was a great example of collaboration among nurses from around the state looking to maintain currency in the field and work toward a more cohesive and unified voice for nursing.
"Learning how the implementation of our changing health care system will affect us and change the field of nursing is a relevant issue that all nurses and leaders should be aware of," Douglas said. "It was exciting to see so many people actively participating and trying to make positive changes for the future of nursing."