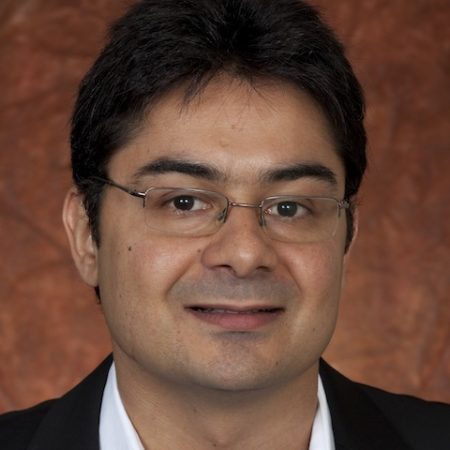 The Florida Heart Research Institute (FHRI) named a Florida State University College of Medicine professor its Stop Heart Disease Researcher of the Year.
Jose Pinto, an assistant professor of biomedical sciences at the College of Medicine, was honored at the Florida Chapter of the American College of Cardiology annual meeting in Orlando.
"Dr. Pinto is paving the way to novel approaches to our understanding and treatment of heart muscle dysfunction — a major component of congestive heart failure," said Dr. Paul Kurlansky, director of research at the FHRI.
The award is given annually to the individual judged by the FHRI to be making the broadest impact on the advancement of knowledge in diagnosis and/or treatment of heart disease. The award includes a $25,000 grant to be applied to future cardiac research in Florida.
More than 50,000 people die from heart disease each year in Florida, and statewide hospitalization costs related to the disease add up to about $19 billion annually.
Pinto and his team at the College of Medicine attempt to understand how inherited mutations in the proteins responsible for regulating contraction of the heart lead to aberrant disease phenotypes.
"We are interested in understanding the consequences of certain cardiac 'poison peptides' on skeletal muscle physiology and function," Pinto said. "Our ultimate goal is to develop a more effective, targeted therapeutic strategy which can be used to counter heart disease."